Most of the popular launchers like Nova, Apex, ActionLauncher Pro for Android support the use of icons and themes now. And most of the themes comes packaged for all, and can be applied to any of the launcher you are using. These themes contain nothing but icons sets and some minimal changes for the docks.
If you are like me who frequently try to find different personalization apps for customizing your look, and if you are looking for some of the most beautiful icon packs for your launcher, then you are at the right place.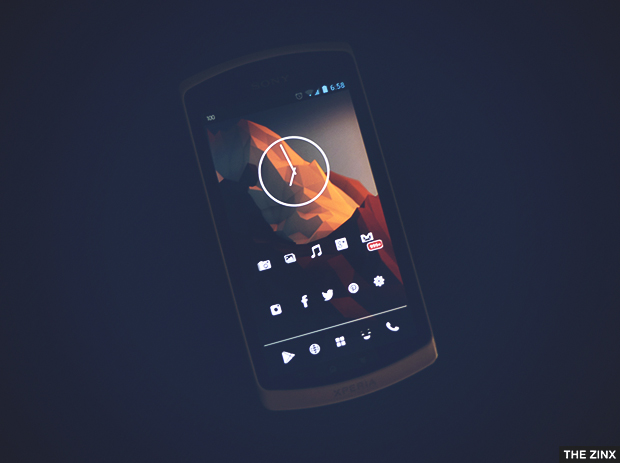 Keeping the change is homescreen is good, we come out with new ideas and apps and use them well to customize our phones. Most of the users use launchers like Apex or Nova Prime which supports use of themes. Y0u can use different themes with these launchers and change the trebuchet look.
Here's a collection of 10 handpicked minimal icon sets which you can use with Apex, Nova, Nova Prime, ActionLauncher Pro and some other launchers.
Holo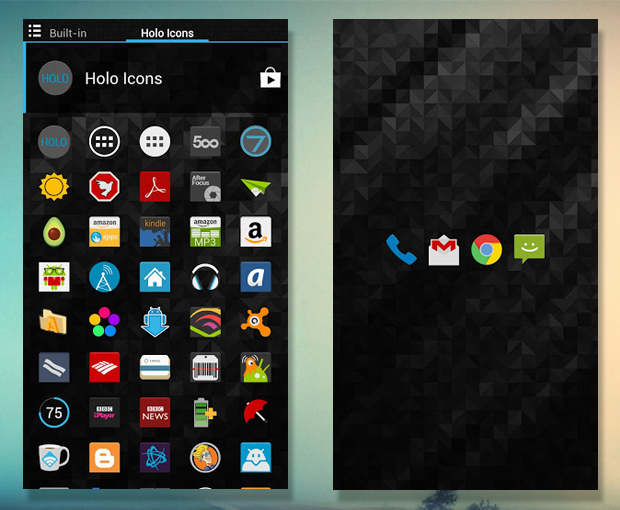 We already have reviewed these icons. These are Holo styled minimal icons which are flat too. The pack contains 380+ flat icons for most of the popular apps in the Play Store. Inspired from the original Holo icons, these icons will refresh your homescreen.
---
Flatro
As the name says, the theme contains flat and rounded icons. The pack contains 460 custom icons and also 17 minimal wallpapers which are specially made to suit the icons. You also get 6 custom folder icons to choose from.
---
Minimal UI
A theme for Go Launcher, Apex and Nova Launcher containing over 800 icons and the list if constantly updating. The set is one of my favorite and is very popular among the users of My Color Screen. Apart from that, it also contains 5 wallpapers.
---
Goolors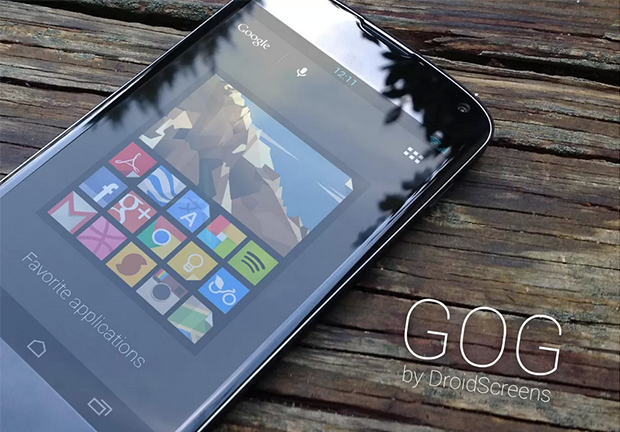 Theme compatible with most of the launchers, comes with 930+ icons and 18 wallpapers. More icons are getting added frequently.
---
Glasklart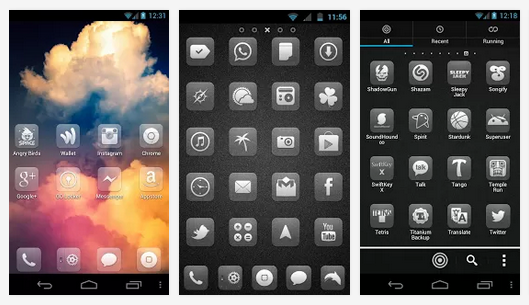 Glasklart is a minimal icon pack consisting of over 660 icons and more icons are being added by the developer. It is a free theme which you can use on Apex, Nova and Go Launcher.
---
Min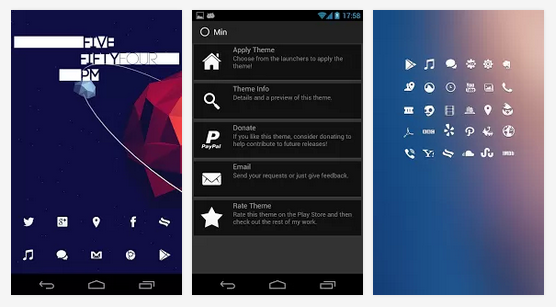 Min is a free theme with 550 icons and support for most Holo launchers. I am currently using this set and it is simple and sleek.