Instagram is popular because of its filters and effects. The filter makes ordinary photos look good and that's why people use it. People find ways to apply similar effects on their photos without using Instagram, and the only way of achieving it is Photoshop. Instagram introduced videos a few months back, and it is quite popular now.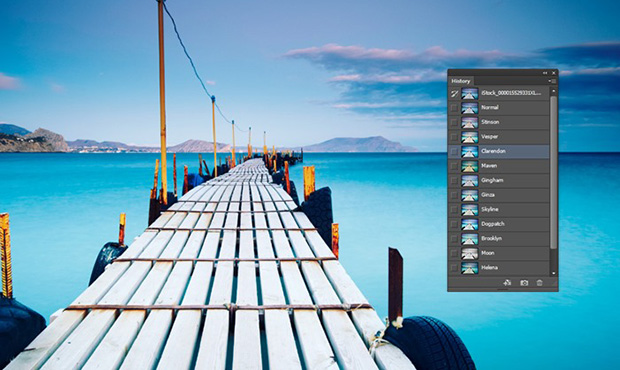 And just as photo filters, Instagram's video filters are also popular. You can apply similar video effects on your videos to make them look better. Instagram has 13 filters which can be applied on videos, and now you can apply these effects on your videos without actually using Instagram. There are Photoshop Actions which works as normal actions.
Here's a video demonstration of how these video actions work.
There are 13 different actions in the pack including Normal, Stinson, Vesper, Clarendon, Maven, Gingham, Ginza, Skyline, Dogpatch, Brooklyn, Moon, Helena, Ashby and Charmes. You can download the actions pack here.
One cool thing is that you can apply these effects on videos, as well as photos. All the actions are easy to use and you just need to play the action and whoops, you are done. They are simple and you can edit the curves to make the filters as per your desire.