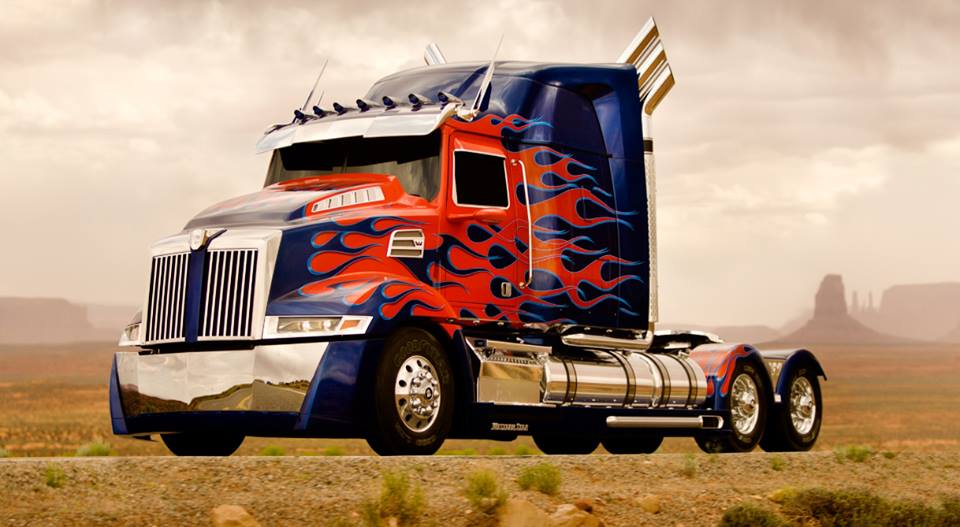 Transformers is an amazing science fiction movie series showing the hi-fi technology of huge robots which transforms into a car or a jet plane. The new sequel, that is Transformers 4 is yet to be titles but some of the photo's showcasing First Look at the New Autobots.
Today, Transformer's Official Fan Page have posted 3 photos showcasing the new look of Optimus Prime and two new Autobots which are going debut in the upcoming sequel.
Optimus Prime, which was Peterbilt 379 before in The Dark of the Moon, is revamped, with not just internal tweaking but made a whole new Custom built. The outer artwork which Optimus Prime had is the same now. Though, in photo, it looks somewhat squeezed truck and looks like its size is reduced.
The two new Autobots are built on Bugatti Grand Sport Vitesse and C7 Corvette Stingray which are both very luxurious cars.
[gallery type="rectangular" link="file" ids="627,629,628"]