Designers have one problem in common, they keep searching fonts for using in their Graphic Design and Web Design projects. There are a lot of sites which uses no normal fonts like Helvetica or Georgia, they use totally different idea on their sites and it looks good too.
It is very important to keep the typography at best. It increases visual experience of your designs. Graphic Designers deal mainly with heavy graphics, illustrations and concepts. One of the most important part of any graphics is the typography used in it, so that it matches the color environment and stay attractive at the same time.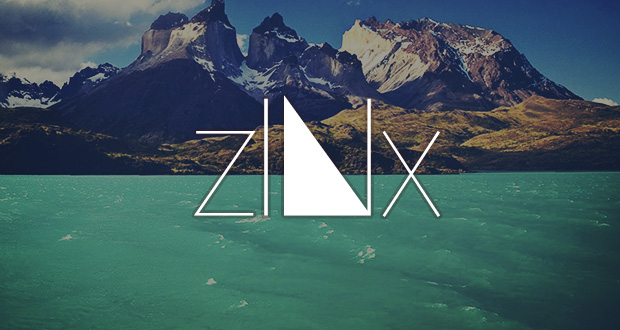 If you checkout some of previous design concepts, you can see that a good part of the graphics is filled with texts. This is where fonts comes into use for Graphic Designs.
And in this era of new inspiration getting published everyday, we see a lot of fonts coming up. These are one of the cool fonts which you can download for free.
These fonts are designed by artists over at Behance. All these fonts are free for personal and commercial use, but please credit the respective designers of the fonts if you use them in your projects.
Zwodrei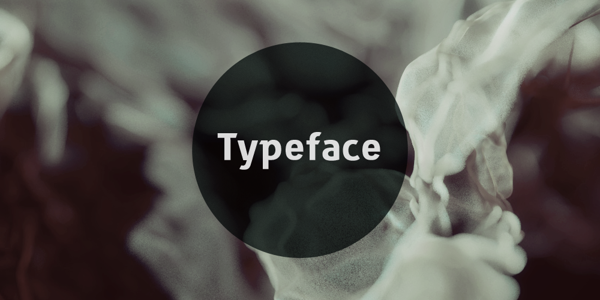 Zwodrei is a font for headlines designed by Germany based designer Lukas Bishoff. It includes most of the other characters apart from alphabets and numbers.
Download | Source - http://cl.ly/QtsK
---
Sequi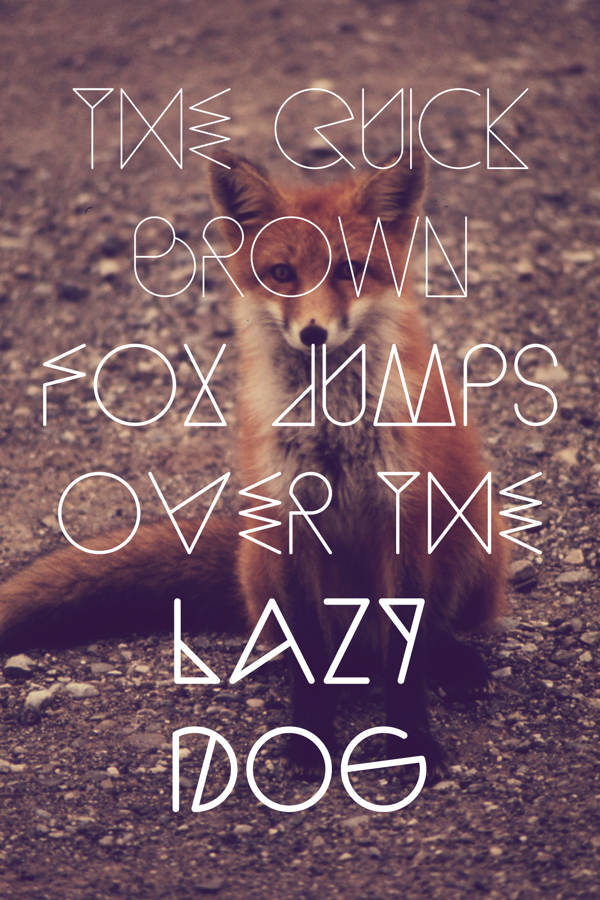 This is really cool font, with rounded curves and comes in light, regular and bold.
Download | Source - http://cl.ly/QtoB
---
Deco Neue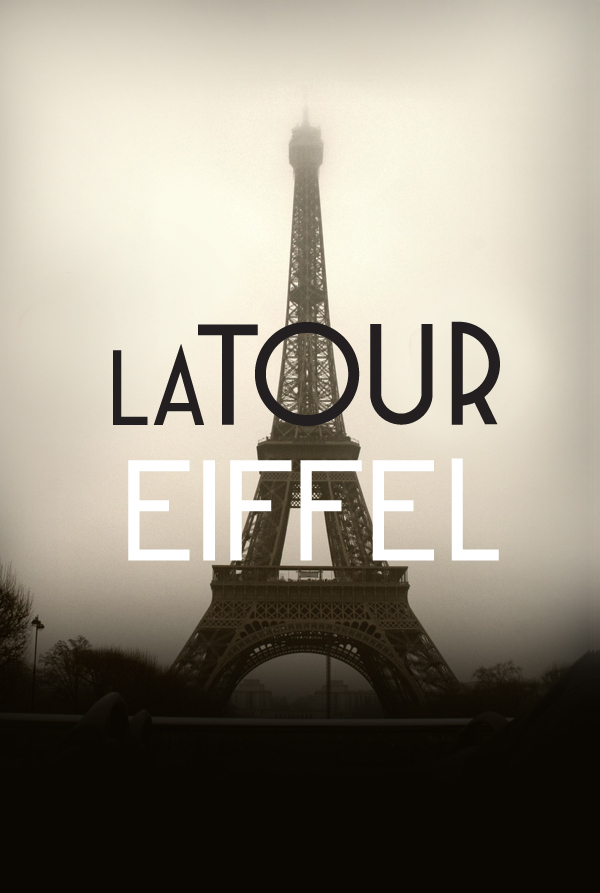 Deco Neue, a free font with characters of small width looks inspired from the Ubuntu font. Deco Neue is designed by Jonatan Xavier.
Download | Source - http://cl.ly/Qthp
---
Manteka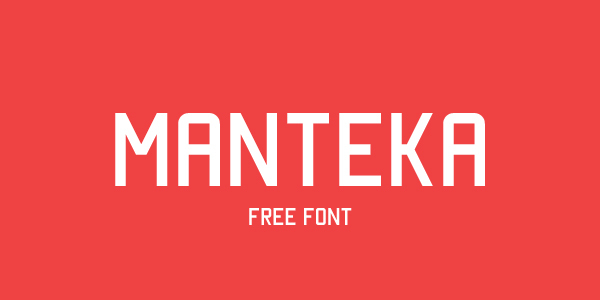 A free font designed by Eduardø Araya. The font is ideal for use in posters and illustrations and where there is less space for the text part. The font is bold and every character takes less space, so it can be used in narrow spaces too.
The font is quite popular and have been downloaded over 110K times now as mentioned on the font page.
Download | Source - http://cl.ly/QuqN
---
The Quantum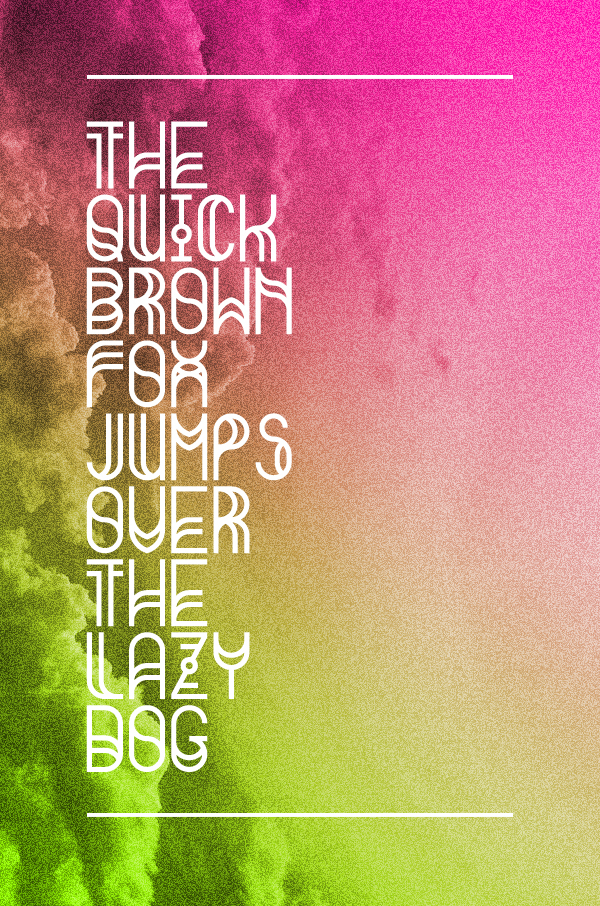 A unique and modern font designed by Thalassinos Anastasiou. The designer mentions it as a very stupid font, but I did liked it and it would look great graphic illustrations and concepts. The curves used in some letters of the font are amazing, like in letter "M" and letter "Q".
The font is inspired from sans-serif. You can download The Quantum for free but it is available only in vector format.
Download | Source - http://cl.ly/Qugk
---
Tomahawk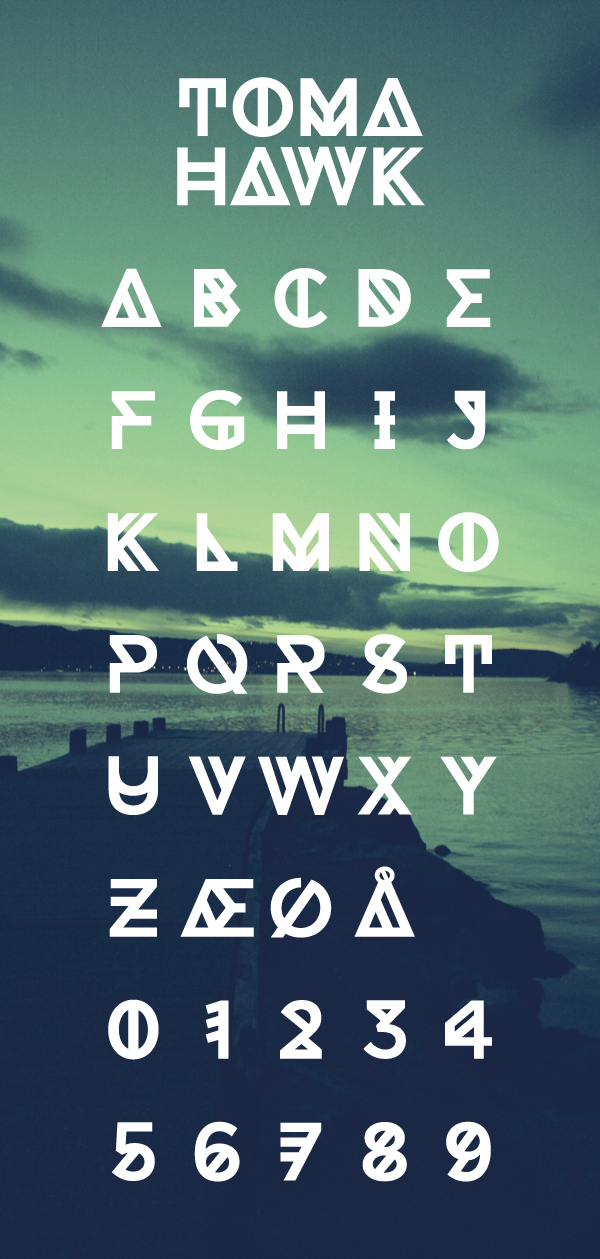 Tomahawk is a free font designed by Tommy Larsen. The font is like the ones used in hardcore games. All the characters have one break-through line which is creatively used. The font also includes some norwegian characters.
Download | Source - http://cl.ly/Qu42
---
Multicolore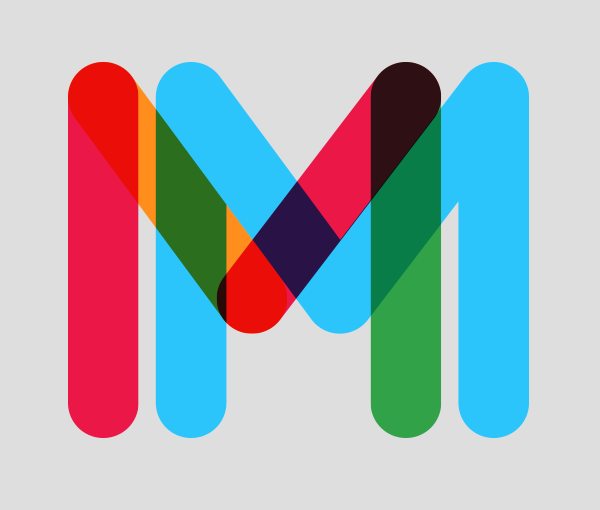 Multicolore is a multi-color font designed by Ivan Filipov. This is something unique as we don't see multicolored fonts more often. The font is good for posters, illustrations and headlines in typography graphics.
It is actually not a font but Adobe Illustrator's EPS format file which can be tweaked according to your desires.
Download | Source - http://cl.ly/Qu4Z
---
Razor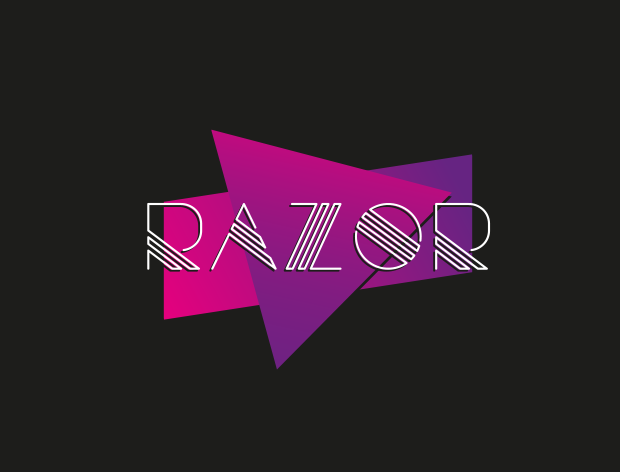 Razor is a cool font designed by Jeff Schreiber. With all the letters capital and unique style for every alphabet, this font is in my favorites list. You can download this font for free by just tweeting about it, which is a worth.
Download | Source - http://cl.ly/Qu7j
---
Paranoid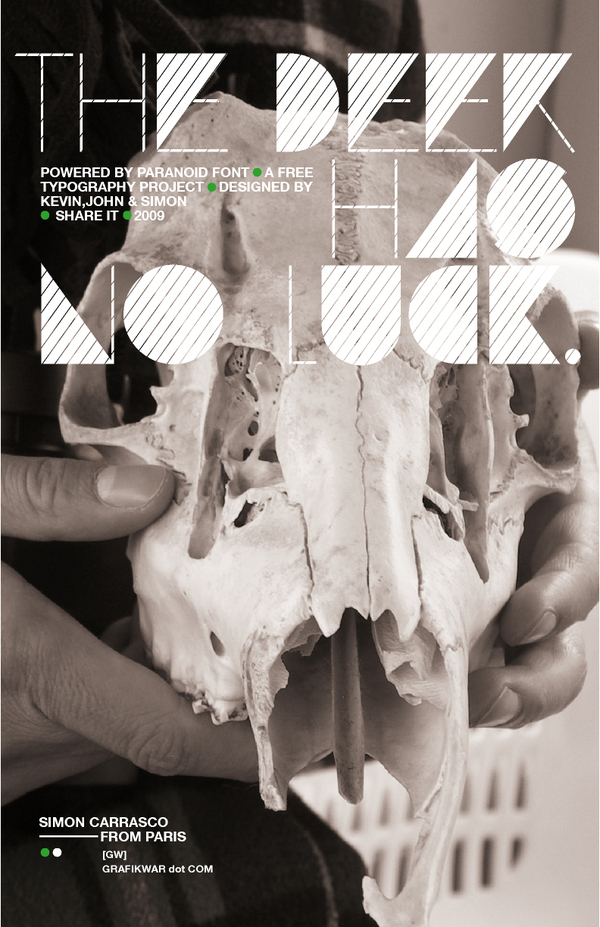 A free font project by GrafikWar, designed by Simon Carrasco, John Stuart and Kevin Yeun Kit Lo. The font is free and is great for use on covers and magazines. The set contains uppercase and lowercase alphabets alongwith some main punctuations.
Download | Source - http://cl.ly/QuJ0
---
Stroke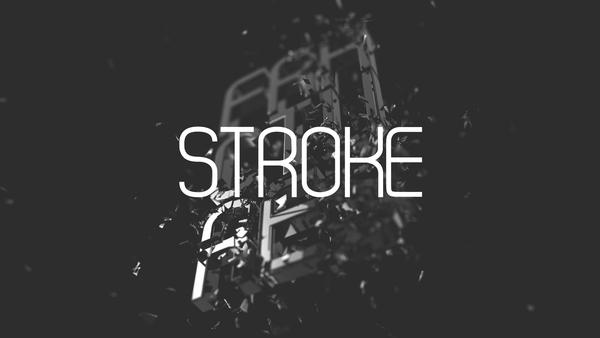 Stroke includes both uppercase and lowercase alphabets and special characters. The font is beautiful and looks very good in black and white backgrounds.
Download | Source - http://cl.ly/Qu2b