Sony Xperia Z1 is the latest smartphone from Sony, a product that could come only out of Sony. In the Press Conference at IFA, Sony announced their new flagship device that looks pretty much like Xperia Z. Xperia Z1 not only looks solid and beautiful but also adopts waterproof body from its decessor.
This month of events started with IFA, and Sony has unveiled a lot of tech from Camera, VAIO Tap to new Sony 4ks in the event. Sony also announced rumored Sony Lens for Smartphone.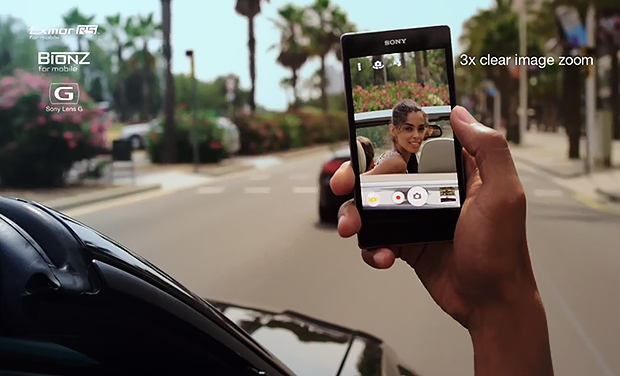 Sony has been doing pretty well when it comes to cameras and imaging, and bringing smartphones with 20.7 Megapixels and separate lens for smartphones is good innovation.
Sony Xperia Z1 Specs
Sony Xperia Z1 is a 5 inch smartphone with full high-definition display with 441 PPI and amazing 20.7 Megapixel camera with f/2.0 aperture. The Z1 comes packed with dedicated BIONZ Image processor and G Lens technology which comes with its mid-ranged camera.
The phone's new rigid aluminium border helps making it better water resistance smartphone. The phone comes with huge 3,000 mAh battery which is satisfying and comparable to other flagship smartphones. It has Qualcomm Snapdragon 800 quad-core processor clocked at 2.2 GHz.
The phone comes with Android 4.2 installed and with Sony's UI on top.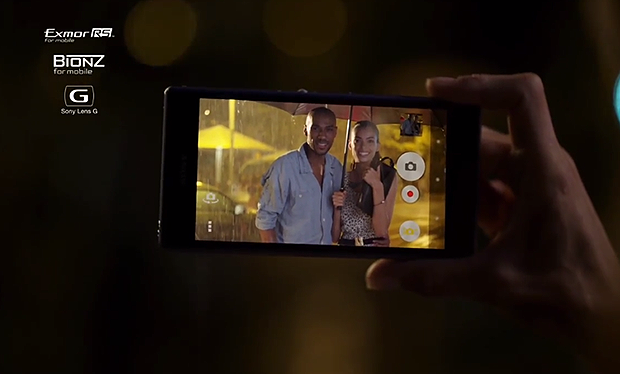 With 20.7 Megapixel rear camera, it also has 2 MP of front camera for video calling. The other good thing is apart from 16GB of Internal storage, it supports SD Card upto 64GB of space.
Lumia 1020, here comes your Competition
Nokia announced Lumia 1020 a few weeks back which was a camera-centric smartphone. Now, Xperia Z1 is in the same category with and is going to give 1020 a good competition as both camera-phones have an incredible list of camera specific features. Xperia Z1 has 3x Clear Zoom with Zero loss of image quality.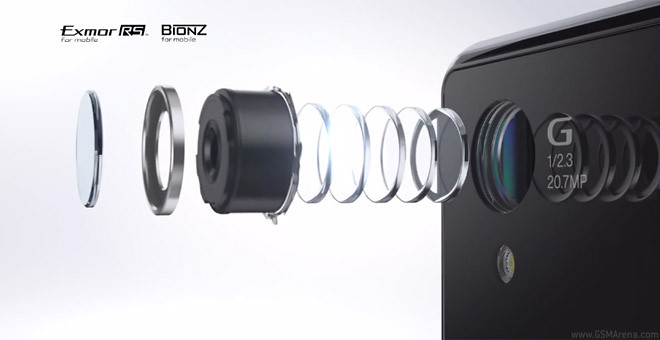 Xperia Z1 comes with Social Live, a feature that allows you to broadcast videos from your smartphone right on your Facebook's profile with your friends. Other feature is Info Eye, which allows you find information of what's in the photograph. Timeshift burst takes 61 photos in just 2 seconds, 30 before you press the shutter, one when you press the shutter and 30 after your press the shutter. AR Effect adds anything like dinosaurs to your photos.
Sony has also extended support for developers for its camera software.
Play Memories Online is Sony's own cloud storage for organizing photos and gives you unlimited storage but the feature is limited to UK, US, Japan, France, Germany and Canada.
The QX10 and QX100 Smart Lens
Sony announced QX10 and QX100 Smart Lens for smartphones which can be attached at the back of your smartphone and gives it the same sensor, image processor and lens as on RX100. If you are a photographer who don't want to carry a DSLR with you all the time, this Smart Lens from Sony can make your average camera on your smartphone act as a Point and Shoot camera.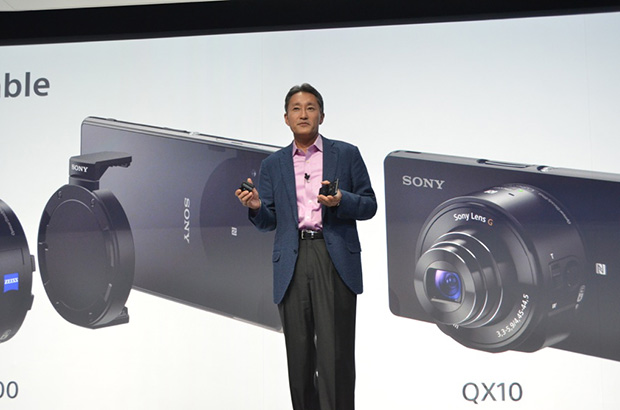 Both the smart Lens, QX100 and QX10 are available and can be used with both Android and iPhone. Both the Lens have BIONZ image processor, Wi-Fi and NFC for pairing. Well, these Lens are not for Xperia Z1, these are for phones like Nexus 4, Moto X and other Android smartphones with average camera quality.
The camera feature 10x zoom, 25mm-250mm, f/2.2-5.9 lens. Qx10 will cost $250 while the QX100 with cost just the double, $500 and will be available this month.
Xperia Z1 will be available from this month. No official pricing details available yet.