Vox, a beautiful and free music player for OS X is in beta now, but it will be releasing out of beta tomorrow. I used a lot of Music Players but Vox is unique and different.
Alike Windows where users find alternatives of the default Windows Media Player, Mac's iTunes is really a useful and strong music player and very less users go for alternatives of iTunes. But Vox may change your mind, it is minimal and comes packed with numerous features a music lover would want.
Gives you simple interface with black background, with only controls and playlists on the interface. It looks simple in the front-end but gives you in-depth preferences. The app focuses on easy to use interface with the track name, artwork and other information on the screen and more than enough controls.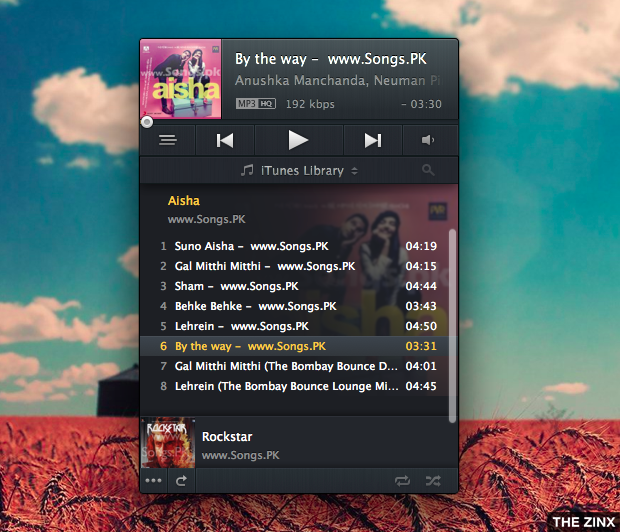 Like other players, you can of course control the volume and you can also select other paired devices with your Mac to play music on that device. If you have connected your Android or iPhone with your Mac via bluetooth, you can play music from Vox player directly to your device.
You can organize your songs easily, there are basically three playlists. You can create a specific playlist on Vox player, apart from this you can also use your iTunes playlists or you can listen to Radio too. Though, Radio streaming is premium feature and is yet to be released.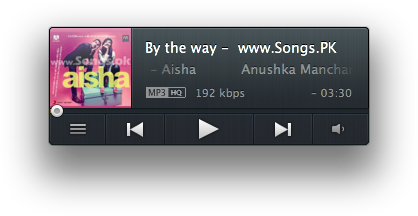 The app gives you control options on the Menu Bar too, you can play/pause, play the next track or previous track and switch to any of the tracks of the current and other albums right from the Menu bar. If you don't want these controls on the Menu bar, you can disable it to show a single Vox icon.
The app gives integration option with Last.fm too. It also gives the feature of displaying the Album artwork of current song in the dock icon, which you can disable if you want. With the help of an extension, it will automatically stop the current playing song if you get Skype call and it also supports OS X Notification Center. You will get notifications when the app plays the next song.