With numerous leaks of iPhone 5C and iPhone 5S, we now have first look at Apple's upcoming budget phone, iPhone 5C. Apple is working on colorful iPhones this year and we will get to see range of color options for iPhone 5C as well as for the next Apple flagship, iPhone 5S.
Even though there are many leaks, one important thing is that what would be the specifications of the upcoming iPhones ? We have only seen visual leaks till now and none of the site claims the specifications of the phones. Apple has done a good job in keeping the specs secret until the launch of the phones.
Well, it's been almost a year now since Apple released any new product but we have to wait only 2 days from now as Apple is holding event on 10th of September and the invitations are already sent. The long wait is going to over soon and we will see Apple to unveil their next generation iPhones and the phones will cover huge audience as Apple is entering the mid-range category first time and it is confirmed that Tim Cook already had a deal with the biggest telecom company in China the previous month.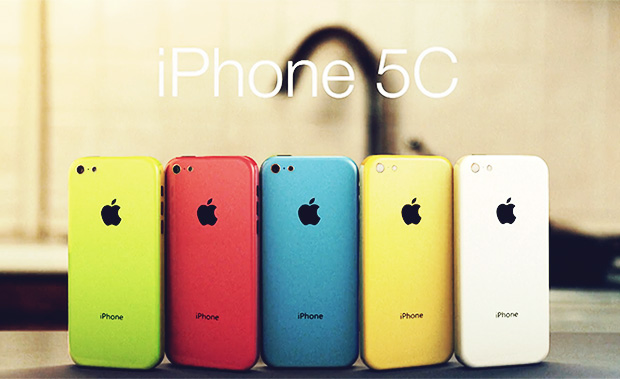 It is rumored that the phones will be coming with Fingerprint scanner, which will be really very useful. And with the release of the phones, the Official Update of iOS 7 will be pushed out of beta and will be made available to all the users on September 10th.
While there isn't much talks about specifications, users are reporting that the iPhone 5C will inherit the iPhone 5's specifications but with cheaper built quality and some more compromisations in the build. With all the leaks coming in, we already have First Looks at iPhone 5C, a concept inspired from the leaks.
The video clearly shows the color options which can be available, green, red, blue, yellow and white. Also, the iPhone 5C will be running on Apple's stable version of iOS 7 which will be made public after the event only.
We have seen a round silver ring on the latest leaked images of the iPhone 5S packaging. Maybe fingerprint scanner will not be available in iPhone 5C but it is not yet confirmed. Some of the sites have reported that the pricing for iPhone 5C can be between $400 to $450 while iPhone 5S will cost the same or somewhat higher that what iPhone 5 costs now.