Whether it is a case or an app, we all focus on customizing our phones to make it look good and attractive. Everybody likes to see beautiful designs on their digital gizmos, like themes for desktop or different launchers for android phone or themes for iPhone.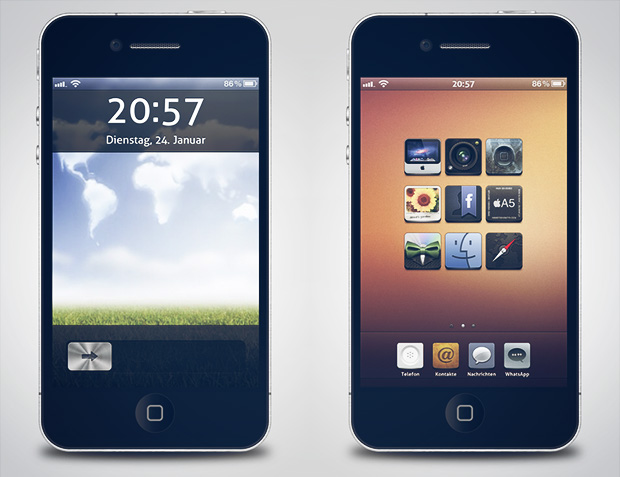 Everyone uses smartphones these days and it is the most frequently used gadget in a day for a usual person. iOS and Android are among most used smartphone based Operating Systems, both of which have modern interfaces. Apple recently updated iPhone with iOS 7 with totally different user interface. The changes are very minimal and even after criticizing Apple, users are getting used to with new changes and most of them are satisfied now.
Android and iOS comes with very simple lockscreens, swipe area for unlocking the device and shortcuts. Android's JellyBean comes with circular lockscreen where we can swipe top, left and right for different actions.
Here are some of the best customized lockscreen interfaces for inspiration. You can also checkout our Customize My Android series for homescreen and lockscreen customization articles.