Adobe Lightroom, which is one most popular photo editing app, is now available for iPad. With Lightroom mobile, users can access their Lightroom photo library on their iPad. Users can also edit their photos right on their iPad as Lightroom for iPad has familiar photo editing tools. Not only this, with this release, Adobe also announced that Lightroom will be releasing soon for iPhone too.
Using Lightroom mobile, iPad users can organize their photos and edit same file formats including RAW, PNG and JPEG files. There's native support for Camera roll. Users can connect Lightroom mobile to their Lightroom catalog to access RAW files from their DSLR cameras.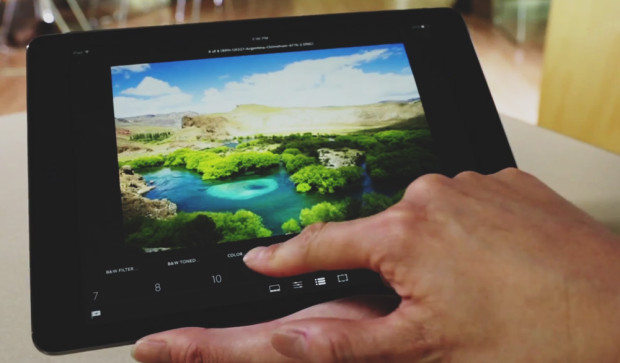 Lightroom mobile comes with Smart Previews, a new feature that turns big RAW files into compressed files that your iPad can handle easily. Users can change exposure, color temperature and other basic stuff that are also available on desktop version. After editing the photo, you can save the edits and transfer the RAW file back to your desktop without any loss in the details. Users can share photos to social networks right from the app.
Lightroom mobile comes with a separate subscription with free 30-day trial availability and is included in Creative Cloud complete program, Photoshop Photography program, Creative Cloud Student and Teacher edition, Creative Cloud for teams complete program. You can get Lightroom mobile on your device if you have iPad 2 or later running iOS 7 or later. You can grab Lightroom for iPad on iTunes Store.
Here's a beautiful video that gives an overview of Lightroom mobile.