Cydia tweaks helps iOS devices to go beyond the existing settings and allows applying themes and tweaks after you Jailbreak your iOS device. There are a lot of themes available for iPhone and iPod to make your phone look better, you can find these free and premium themes in the Cydia app.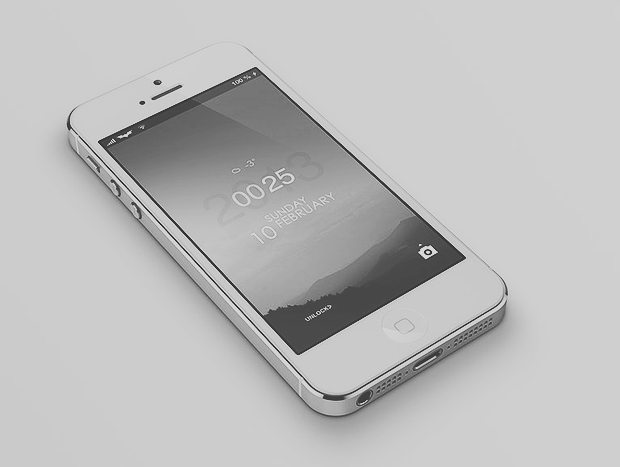 ---
Recommended : Best iOS 7 Compatible Cydia Tweaks
---
Jailbreaking is just like getting system access of your device, which allows you to write files in your system. So, assuming that you have your iOS device jailbroken, I have here some hand-picked themes.
---
Themes Compatible with iOS 7.
Space Blueberry
One of the finest theme ever created for Winterboard, Space Blueberry gives your phone a fresh look. The theme is packed with really nice icons. Most of the third-party apps are themed in Space Blueberry.
---
Jaku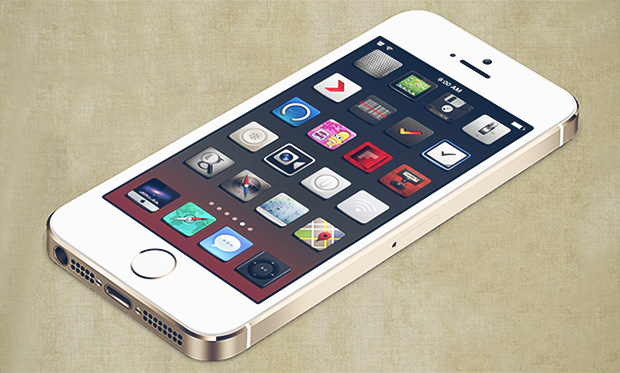 Jaku, a popular iOS 6 theme is now compatible with iOS 7. The theme features some nice retro like icons. If you want to bring back the iOS 6 skeuomorphism in iOS 7, you may want to check Jaku Icons theme.
---
M'Flat
M'Flat is an iOS 7 inspired flat theme for iPhone. It is basically based on a concept design designed by Alexey Masalov. The theme is fully compatible with Winterboard and most of the popular app icons are themed.
---
Flat7
A nice flat theme which is available in Big Boss repository. The theme contains icons for most of third-party apps, and more icons will be added in the further updates. The theme will also be able to work on iPad soon.
---
Themes Compatible with iOS 6 or Later.
iOS 7 Theme
Apple released iOS 7 about a month back and users want to experience the new interface without going into the beta tag. This is your solution, this theme is one of the most popular themes in last months, and transforms your iOS to iOS 7.
You can use this theme on iPhone 5, iPhone 4S, iPhone 4, iPod 5G and iPod 4G only.
---
Obscure
Obscure is a cool, black and grey theme with simple look. The theme transforms your status bar, lockscreen, dialer, keyboard and complete UI to look good. You can buy this theme from Cydia for $2.00, search "Obscure" and install it.
---
Mars Theme
The theme contains redesigned icons, lockscreen, dock with 2 variants, homescreen wallpapers and Springboard UI. The theme costs $1.99 and you can search "Mars Theme" in Cydia to install it.
---
Newsport
Newsport is iOS Winterboard Theme for iPhone and iPod. The theme includes 200+ icons and new font. The theme costs $1.99 and you can search and download it from Cydia.
---
Carla Velox
Carla Velox is a simple theme with new icons and status bar. The theme needs Velox tweak to work and you can download it for free.
---
Impacto HD Velox
A clean and minimal theme with squared icons and a little transparent status bar. You can download the theme below.
---
Black'UPS Darkness SD
The theme is unique with creative icons with black background. This theme doesn't changes the status bar.
---
Circon Velox Theme
The theme includes circle icons and requires Velox tweak to work. You need iOS 6 or above to make this theme work.
---
ConceptOS
ConceptOS Cydia theme transforms your iOS device in HTC Sense like interface. You get HTC like clock widget with Blinkfeed like icons on the homescreen. Also, it makes the dock look like the dock in HTC's stock launcher.
You can download this theme for $2.99, you have to search "ConceptOS iPhone 4S" in Cydia and install it.
---
Wazi
This theme is one of my favourite Cydia Theme which has flat rounded icons which makes the app drawer look good. The theme redesigns messages app, lockscreen etc. You can search "Wazi" in Cydia and download it for $1.99.