We have seen a lot of sequels of popular racing game Need for Speed by Electronic Arts, but it is not only a game now. Need for Speed is an upcoming movie casting Breaking Bad's star Aaron Paul in main role and Dominic Cooper.
Electronic Arts and Dreamworks had partnered up to make a movie based on Need for Speed video game. The movie was set to release on February  7, 2014, which is now postponed to March 14, 2014. The movie is written by George and John Gatins and will be directed by Scott Waugh.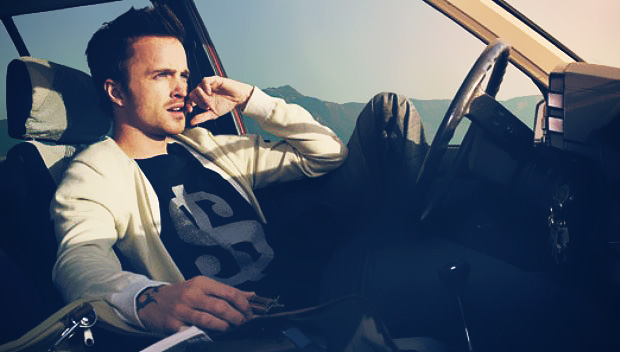 Aaron Paul is playing Tobey Marshall, a guy who is released from the prison from a crime he didn't commit, is set to race cross-country and to get revenge on his longtime friend and partner. Dominic Cooper is playing as Dino, an entrepreneur guy in the world of cars. Imogen Poots is a car dealer who connects the rich with high-end cars.
Here's the official trailer.
Fresh from prison, a street racer who was framed by a wealthy business associate joins a cross-country race with revenge in mind. His ex-partner, learning of the plan, places a massive bounty on his head as the race begins.
The trailer is full of clashes, action and supercars. We already have a series of Fast and Furious movies but the thing is, how Need for Speed will be different. The presence of Aaron Paul in the movie will definitely elevate people's interest in the movie. The movie will not be actually based on any of the Need for Speed game, it will be a different scene.