Its been awhile since we had any news from Blackberry. But they announced Blackberry Z30 today which will come with huge 5 inch screen and Blackberry 10.2 OS.
It's the biggest smartphone from Blackberry after Z10, and will come with Blackberry OS 10.2 update. It's the fastest and most advanced smartphone from Blackberry yet, which will come with some new features for the users.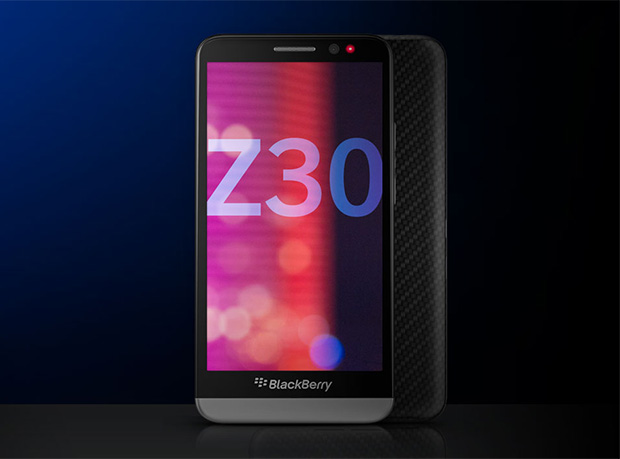 Apart from 5 inch Super AMOLED screen, the phone will come with 1.7 Ghz processor with quad-core graphics to make browsing experience faster and smoother. The phone will have battery of 2,880 mAH which Blackberry claims will last for 25 hours on mixed use.
The new Blackberry 10 OS version 10.2 includes hundreds of fixes and many new features to help you be more productive with your smartphone.
Blackberry Priority Hub helps you manage all the conversations and notifications right into one place. New Blackberry Priority Hub automatically learns the messages, feeds and updates important to you and gives you instant access to them.
The updated OS also have a feature called Time Shift which allows you to take best camera shots. It is the same feature HTC announced in HTZ Zoe. You can select a part of the photo and slide over the circle to set the photo at its best moment.
Now, whatever app you are using, you can now check all the notifications and messages from BBM on the screen, you can tap the message to read it and you can also dismiss the message after you are done reading it. You can also reply to the messages without even switching from your current app.
Blackberry OS 10 version 10.2 update will roll out for Blackberry Z10, Q10 and Q5 starting mid of October.
The smartphone will roll out in UK and Middle East first. The pricing and availability will be announced by the carriers at launch time. Blackberry also mentioned that accessories including cases and chargers will also be available.