Dialogue app for Mac is unique one, one of its kind which allows you to make calls from your Mac and also allows you to receive calls. I guess there is no such app in the Mac App Store which allows this feature and this app is really useful for users like me who are lazy enough and who don't want to pick up their phone again and again when they can receive calls on the desktop.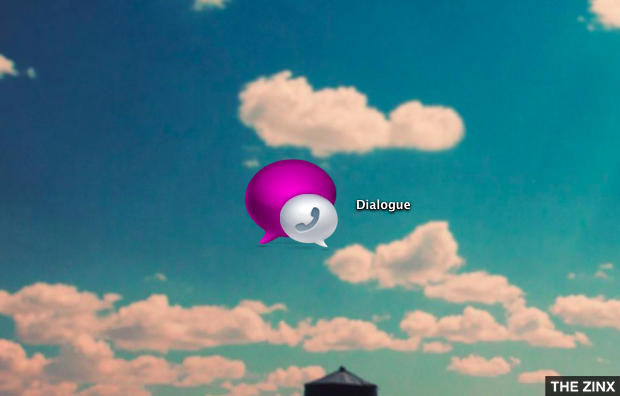 Dialogue is very simple app though solves very advanced purpose, it sits in your Finder bar and pairs with your phone for accessibility.
It supports all kinds of Smartphones and phones with Bluetooth 2.0+ as it doesn't needs any app to be installed on the phone. What you need to do is install Dialogue, pair your smartphone with your Mac using Bluetooth and once done, run this app and connect to your phone from the app. It works on Android, iPhone, Windows Phone and Blackberry.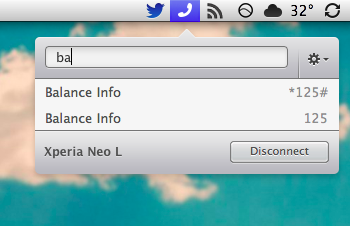 You need to make your phone bluetooth discoverable and it should never timeout otherwise it won't connect to the app. Pair your devices and then connect the app with your phone from the menu bar icon. It will show up your device and will connect in no time.
Once connected, you will be able to receive your phone calls on your Mac and you can also type a phone number and ring it up right from your menu bar.
You can search for your Address Book contacts and call them without typing the number. Otherwise you need to type the number in the same box and it will show you the call button.
One more good feature is you can also record your calls and save the recordings anywhere on your Mac. It is good that you can record important conversations and you can go through the recordings afterwards.