Its been weeks now since we were seeing rumors about the next big thing from Google, the Nexus 5. Today, Google made Nexus 5 official by making releasing a page on the Play Store.
The phone was leaked lot of times and the specifications too. The Nexus 5 is powered by Android 4.4 and is 5" beast with a very slim and nice design. The phone comes in black and white colors and with 16GB and 32GB capacities.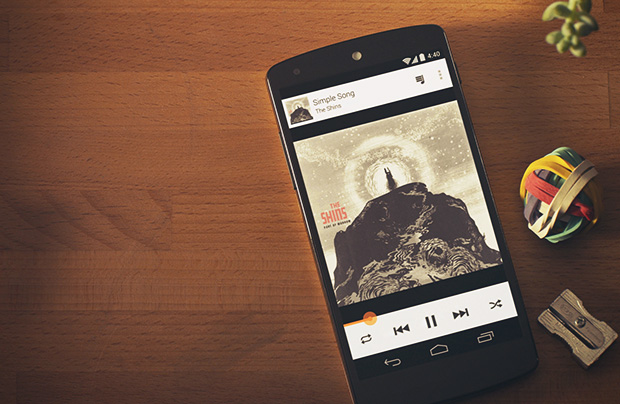 The specifications
Screen Size : 4.95" with resolution of 1920 x 1080 at 445 ppi
Processor : Qualcomm Snapdragon 800 clocked at 2.3GHz
GPU : Adreno 330, 450Mhz
RAM : 2GB
Internal Storage : 32GB
Rear Camera : 8MP with Optical Image Stabilization
Front Camera : 1.3MP
Battery : 2,300 mAH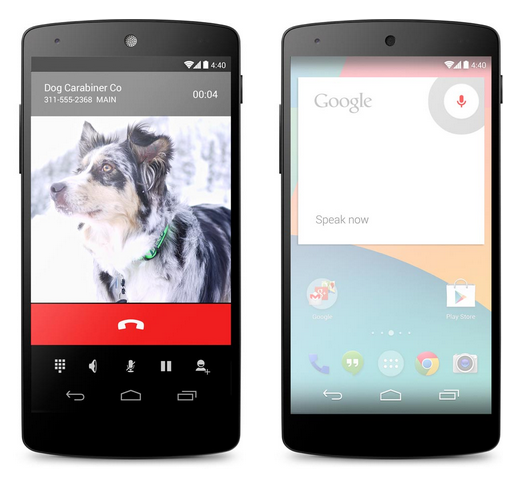 There are not much significant improvements in the hardware apart from the Display size, but since Google is showing off the Camera of the Nexus 5 in a video in the launch page, I guess there can be improvements in the camera hardware as well. The phone looks solid in both the colors.
The phone is new, but the point of discussion here is Android 4.4, because it is going to be the software that we will be using ultimately. One thing that should be noticed is that Google wants to make Android 4.4 available for as much devices as possible and looks like they squeezed down the system.
RAM (or memory) is one of the most expensive parts of a phone, and now Android can run comfortably on the 512MB of RAM devices that are popular in much of the world, bringing the latest goodies in Android 4.4 within reach for the next billion smartphone users.
Just like in Moto X, Nexus 5 comes with always listening Google Now, so you'll now not need to touch your phone to use Google Now. Using Voice Actions, you just need to say "Ok, Google" to make use of Google Now cards. You can get directions, find photos, send a text or more.
Auto Awesome is a newly introduced feature which is just like HTC's Zoe. It automatically creates animations from your photos, panoramas from your library.
The new lens in Nexus 5 can capture more light and the new Optical Image Stabilization will help in getting rid of blurry and shaky photos. The processor is enough to give you lag free experience.
Pricing and Availability
The 16GB Nexus 5 is priced at $349 while you can buy the 32GB Nexus 5 for $399. The phone is available for buying on Google Play Store, but since the demand is huge, Google may run out of stock soon.