Azendoo is an effective service which makes team communication and project management very easy. We work with different people online, or offline on different projects. It is much-needed to be in contact with the team mates for proper sync of task management and updates.
When you work in team, it is most important that the project members are in touch with each other and update their work status on a separate community or network which should belong to that particular project. This way, every member will be aware of current status and it will help in simplifying the communication between the members.
Azendoo makes collaborative task management very easy as it gives users a separate feed where they can update what they are upto and contact their team-mates in a few clicks.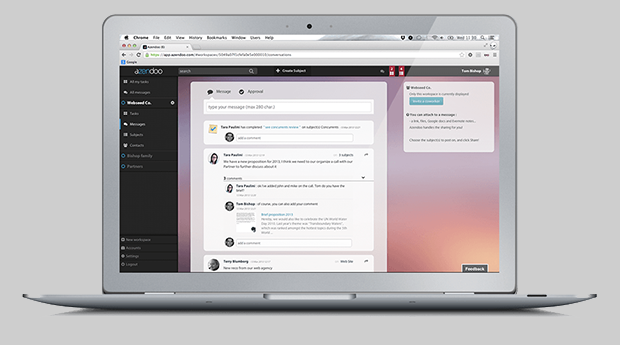 Azendoo is free if you have the project with 5 members or less, but if you have larger group, then there are bigger plans available.
Want to get rid of emails you send to your team mates ? Azendoo creates a separate social network for team members where they can share their points in a common feed or they can send personal messages to each other. You can integrate your Evernote, Google Drive and Dropbox accounts.
You can share files, ideas and documents to others. Azendoo is also available for Android and iOS, so you can update anything on the go.