Asphalt is a very nice racing game for high-end Android phones and iOS devices. Truly saying, I haven't played that game yet on my android but I played it on my Mac and it was addictive.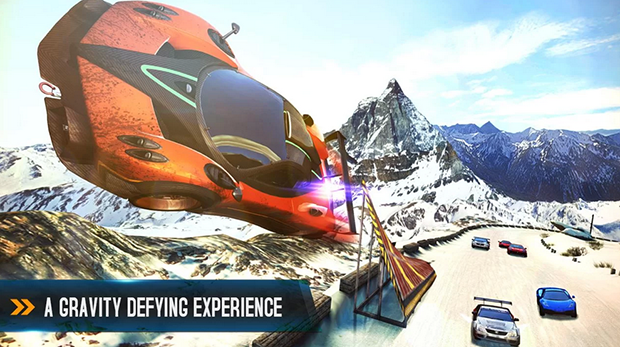 The new update for Asphalt 8 : Airborne on iPhone App Store and Google Play Store not only made the game free but added several mystery cars. They also added new tuning kits, nitrous and double credits. Here are some new features added to the game in the latest update.
47 high-performance cars (80% of them NEW!)
Top licensed manufacturers and models such as Lamborghini Veneno, Bugatti Veyron, Ferrari FXX and Pagani Zonda R
Newly recorded high-fidelity car motor sounds for realistic audio immersion
Hit the ramps and take the race above the track
Perform barrel rolls and wild 360º jumps
Maneuver through the air and pull stunts while racing
Race in 9 different settings, such as Venice, French Guiana, Iceland, the Nevada Desert and other exciting locations!
All tracks available in original and mirror variations in Career mode
Discover plenty of hidden shortcuts
8 seasons & 180 events in Career mode
Stunning visuals thanks to next-gen shaders, real-time geometry reflection & other amazing effects for a new simulation of speed!
A detailed damage system like nothing you've seen before
Check out the new Infected and Drift Gate game modes
Simultaneous multiplayer action for up to 8 real opponents!
Dare friends to asynchronous races in your favorite cars
Compare scores on the new leaderboards with friends and drivers around the world
Share your racing achievements and prove that you're the ultimate speed machine
A heart-thumping mix of amazing licensed music for your game
Featuring real tracks from Bloc Party, Mutemath & The Crystal Method!
Asphalt 8 was originally released a couple of months ago with improvements in gameplay and emphasis on jumping and on-the-air scenes. There were also improvements in the graphics and the adventure series.