The Key Lime Pie rumours were wrong, Android 4.4 is officially named "Kit Kat". There was also a rumour that Google will release Android 5.0 after Jelly Bean, but guys, we have got one more update in the middle.
Google followed their previous name convention and named the update after Jelly Bean, Kit Kat. Not to forget, they also announced Android 4.3 some months back with User Accounts, Graphics Improvements and some more features.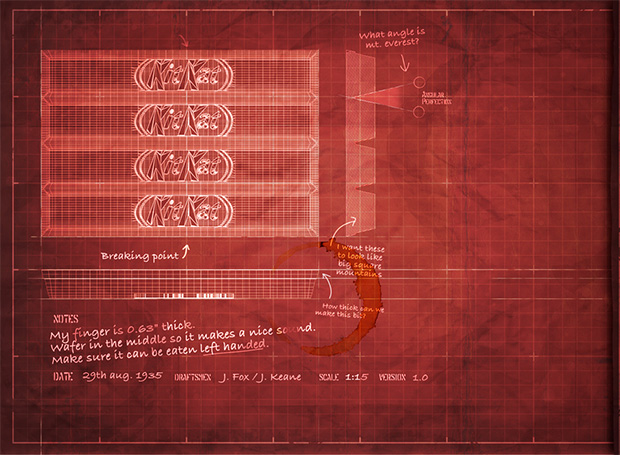 After Ice Cream Sandwich, Jelly Bean was just an incremental update with not so many changes. Now we have to know that if Android 4.4 will be a major update or just a minor update like Jelly Bean. They should have named Android 5.0 as Kit Kat, with all new version and all new name. I can't understand why Google is naming the small updates.
Here's a new ad of Google's Android 4.4 'KitKat', and they are describing it as "The future of confectionery".
Here's the transcript from the ad.
Every corner, every edge, every finger, everybody's been carefully considered and crafted to create a beautifully a massive and multi-sensory experience and it really does taste as good as it looks. I'm because when we set out to create confectionery perfection rate by designing the perfect chocolate bar I'm we now do it fast time with adjustable orientation it was perfectly import rates or landscape for truly panoramic taste experience that will leave you up in the cloud. With global coverage you can take it literally anywhere even to work. It's an extremely unequivocal ten millimeters thick one finger along and forefingers wide. Kit Kat 4.4 is the perfect second screen companion compatible with all liquid accessories. With two megabytes, four megabytes or chunky bite option, no matter what kinda break you're looking for, we've got it covered.
I don't know what Google meant by this mm thick or that weight, but it looks they are talking about Nexus 5. Their website says its 10mm thick, 1 finger long and 4 fingers wide, and this can't be Android 4.4.
We decided within the hours to say let's do it.
Google partnered with KitKat company Nestle for their Android 4.4 update. No launch dates yet, but this month's spotlight is surely on Apple. Also, Google is planning to use their next Android, KitKat with their upcoming products, including Smartwatch, Gaming consoles and even in Laptops, and if the rumours are true, Android 4.4 can be a big launch for in Android ecosystem.