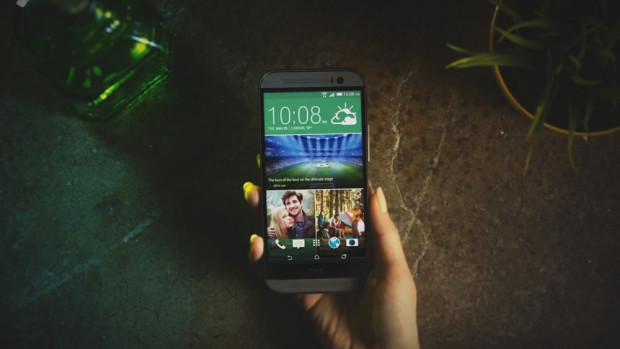 HTC just announced One M8, which is now their latest flagship phone. The specs and photos of M8 were leaked too many times earlier that the phone came with no surprise, but there were some new things announced by HTC's lead designer Jonah Becker. HTC's original One was a hit and with the added features and Sense 6 in One M8, it looks like their new flagship is going to stand out too.
Here is what's new in HTC One M8.
The Design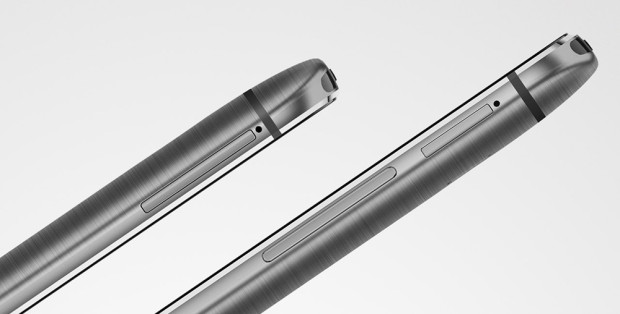 HTC One M8 inherits the form factor from its predecessor, but there are some significant design changes which makes it look stunning. The back of One M8 features brushed texture. The phone will come in three colors, Gunmetal Grey, Glacial Silver and Amber Gold.
The Specifications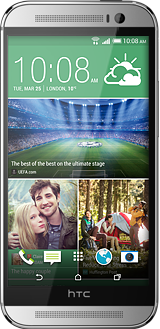 Display : 5 inch, Full HD 1080p, 440 ppi
OS : Android 4.4.2 Kitkat, Sense 6.0 on top
CPU : Snapdragon 801, quad-core processor
Memory : 2GB RAM, 16GB and 32GB variants, with microSD Card Slot which supports upto 128GB additional storage
Front Camera : 5MP BSI Sensor, wide-angle lens, 1080p video recording with HDR capability
Rear Camera : Dual Camera, Primary one is HTC Ultrapixel Camera with BSI sensor, sensor size 1/3", f/20, 1080p Video recording, Secondary Camera captures more details and depth information
Connectivity : NFC, Bluetooth 4.0, Wi-Fi, DLNA for wireless streaming, Infrared
Sensors : Accelerometer, Proximity, Ambient light, Gyro and Barometer sensor
Battery : 2600 mAH, talk time upto 20 hours on 3G, stand by time upto 496 hours on 3G, comes with a power saving mode
The Sixth Sense
HTC One M8 is the first phone to have HTC's Sense 6.0, which they also call Sixth Sense sometimes. There are a lot of software improvements. The update in Blinkfeed brings Flipboard like feed from search feature. Users can now create custom feeds from search and the feed items will be displayed on the Blinkfeed.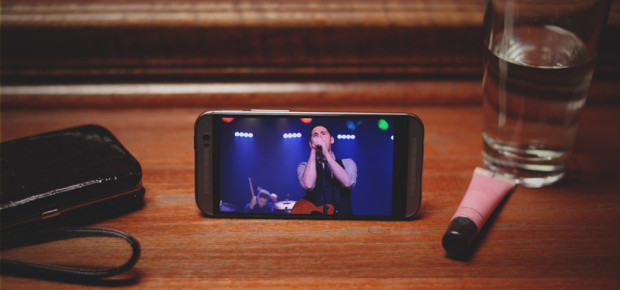 The Fitbit and Foursquare integration in HTC Sense 6.0 lets users view and track stats right from the Binkfeed homescreen. Apart from all this, the User Interface is now flat and clean. Users will be able to quickly unlock to homescreen by tapping twice when the phone is in sleep mode. Also, pressing the Volume button will quickly launch the Camera app. So, HTC has made it easier to get to the right things instantly without even unlocking the phone.
The Gallery app in Sense 6.0 has a whole new look. Also, the ImageMatch feature will let users quickly find the photos of the same person in the photo.
The Camera
HTC One M8 is the first phone to feature dual camera on the back. The Primary Camera on the back, is as mentioned 4MP Ultrapixel Camera with BSI sensor which can capture photos of resolution 2688 by 1520 pixels. Indeed they are proud of the Ultrapixel camera and they have made some camera improvements to allow users take better photos in different conditions.
There are some newly introduced camera features in M8. With the support of the secondary camera on the back, One M8 can capture beautiful bokeh photos. The secondary camera helps the phone to recognize the objects which are closer and the ones which are far.
Ufocus, will let users refocus the objects in photos that they have already taken, much like Nokia's refocus feature. Just like the previous HTC One, the camera in One M8 comes with filters. Also, it will come with different modes in which you can capture photos, with an additional manual mode which users can use to set ISO, Exposure etc. One more thing introduced in One M8 is the option to save Camera presets, that is, users will be able to save the manual mode settings which they can use later.
[gallery type="rectangular" link="file" ids="2885,2886,2887,2884,2883,2881,2880,2879"]
Pricing and Availability
HTC have partnered with over 230 carriers across the world to bring HTC One M8 to over 100 countries. One M8 will be available in the US, the UK, Australia, Canada, Germany, Taiwan, France and China by the end of the coming April. If you're really excited to buy your M8, you can order it on websites of Sprint, AT&T, Verizon, Telus, Rogers and Bell for immediate shipping.
If you want Google experience on One M8, you can go for Google Play Edition which will be available for $699 on Google Play Store.