Adobe recently released Adobe Photoshop's sequel, Adobe Photoshop CC which is now part of Creative Cloud & comes with lots of features. It is the best app online for photo editing and manipulation, as you may already be knowing.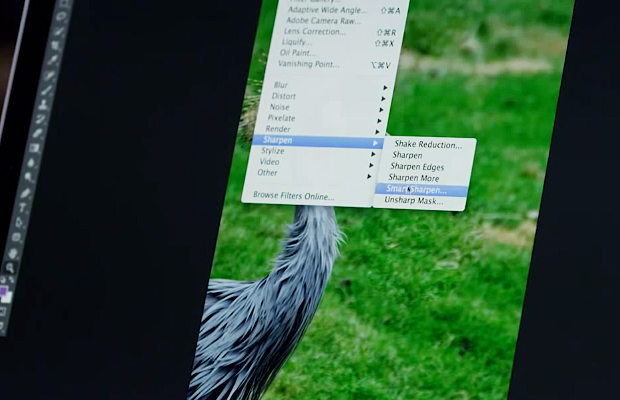 The main focus was on improving existing feature and introducing some new feature for managing photos easily. The new Photoshop comes integrated with other Adobe apps like Lightroom and Illustrator, and also with Creative sites like where designers and photographers mostly publish their work like Behance etc.
The new feature includes sharpening, up-sampling, blur reduction, designer tool and improvements in Adobe Camera RAW.
New Smart Sharpen
The smart sharpen is much more effective now, helps removing the noise in the photo maintaining the quality of the photos.
Photoshop CC analyzes image data to maximize clarity and minimize noise and halo. A range of new editable options lets you fine-tune images to get richer textures, crisper edges and more distinct details.
---
Intelligent Upsampling
Till now, if you try to enlarge the photos to a size bigger then current size, the resulting photo comes blurry and of low quality. The intelligent upsampling feature allows you to preserve the sharpness and detail in the enlarged photos.
Preserve detail and sharpness while enlarging images for different print sizes. The new upsampling tool retains edge detail and reduces the noise and artifacts normally associated with enlarging images.
---
Camera Shake Reduction
If you are related to photography field, you must be known of this common problem. Most times, while capturing a photo, we get the shaky photo with lack of details and unclear photo.
Say hi to Adobe Photoshop CC's Shake Reduction feature, it helps in restoring the sharpness of the photo. So, you need not to worry about shaky motion photos.
Now you can edit the shapes, like you can create rounded rectangle from rectangle shape. This is very useful for those who design their blog designs and web design on Photoshop in creating buttons, boxes etc.
Also, you have improved support for Camera RAW and you will be able to adjust everything like noise, clarity, temperature etc. Adobe Photoshop CC also features Advanced Healing Brush, Upright Tools and Radial Gradient.