If you ever used an Android phone with Gingerbread, you may be knowing how featureless the Gallery was. It used to use the folders with photos and images and displayed those folders as albums in Gallery app. Browsing was fully based on horizontal scrolling and the app design wasn't that good.
In Ice Cream Sandwich update, they overhauled the Gallery app with new icon, folders as albums, better sharing and squared thumbnails which used to be rectangular in Gingerbread version. It was way more responsive and they also added photo editing feature in Gallery which included some basic editing controls like cropping, red-eye and effects and filters. Personally, I think that the Gallery app should be Gallery only, it should just display the photos in nicest user experience and should be responsive. The evolution of the Gallery app doesn't include much changes and the added features are not that useful to ordinary users.
A few days back, I found Tidy app through Thorin's post on Lifehacker and after seeing the beautiful video they have on their official website, I immediately installed the app on my phone. Here's the video you should really watch.
The app is free and is available not only for Android but for iPhone as well. Tidy is so beautiful that I am a sure you will use it as your default photo viewer app on your phone. When you first start Tidy, it displays introduction screen and gives you a tour.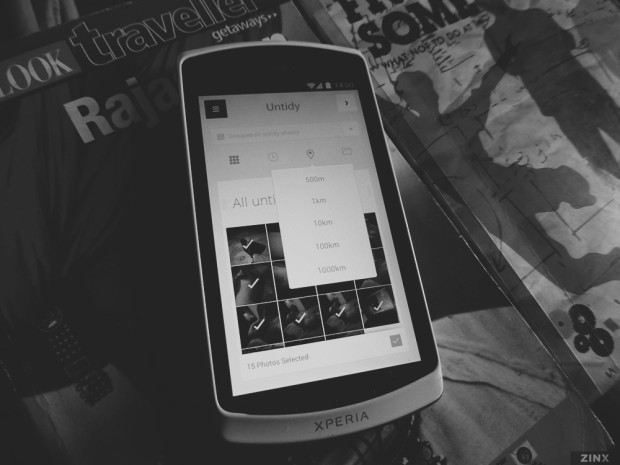 On the main screen, you get the albums which can be sorted in four different ways. You can sort photos by location, by file path on memory card, by time(and you can also select specific time, like 1 hour, 6 hours, a day, or a week) or you can see all ungrouped photos.
Tidy app handles your photos pretty well and you can create albums or archive photos. On the Untidy screen, you can hold and swipe a group to left to archive the photos of that album or you can hold and swipe the album to right to create a Tidy album. While creating a Tidy album, you can select all photos or you can also select specific photos from the album. You can add these selected photos to an existing Tidy album too.
After you archive or create Tidy albums of all your photos, the app displays all your photos in beautiful album view with all your saved albums and an extra album containing all your favorite photos. Tapping on an album displays all the album photos with album information on the upper half of the screen. In Album information, it displays album name with latest album photo icon in the center and blurred version of same as cover photo, which looks really amazing.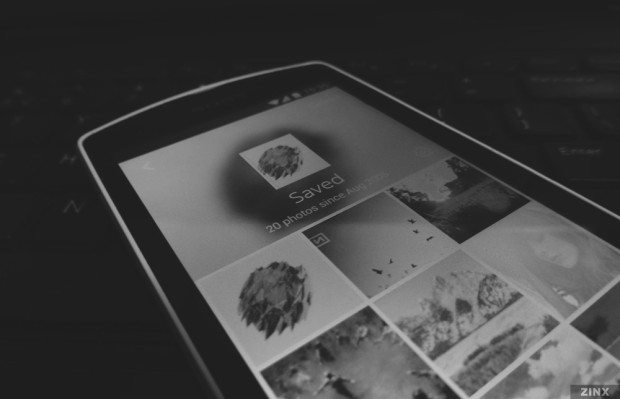 Be default, album photos are displayed in 3 column layout which you can customize in the album option, which you can get by tapping the gear icon on the bottom right of the album cover. In album options, you can rename the album name, and choose between three layouts, 4-column, 3-column and collage layout. You can unarchive or delete the album using the red button in the album options.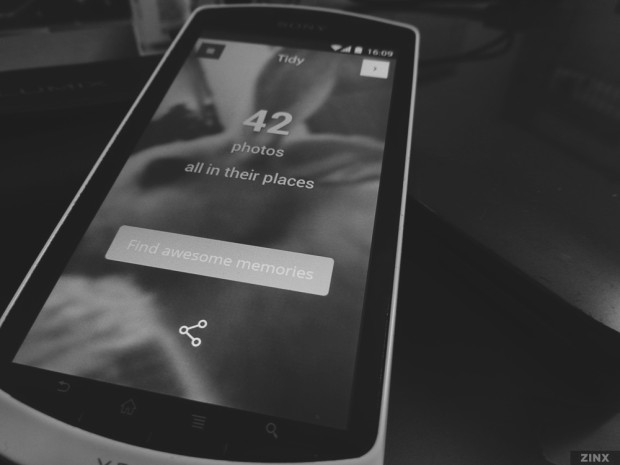 Browsing photos in Tidy is a lot better than the stock Gallery app . It not only gives a better experience but its aesthetic design makes it one of my favorite apps. After you archive all the albums, it displays a beautiful screen indicating that your photos are now organised with the number of photos you have in the Tidy albums. It also have a "Find Awesome Memories" button which displays slideshow of random photos to refresh your memories, and it displays it beautifully.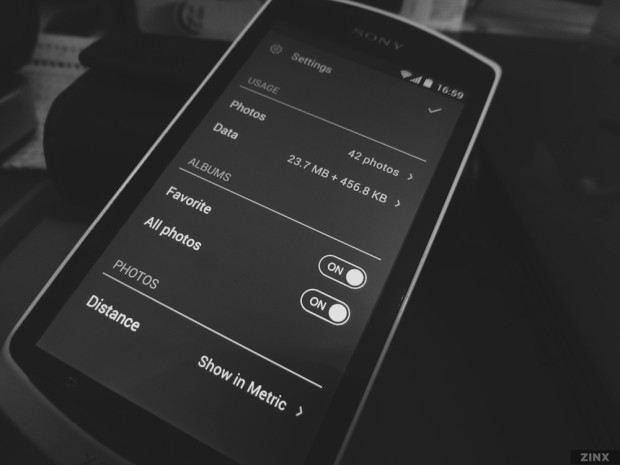 Tidy comes with minimal settings which includes enabling or disabling Reminders. You can enable reminders when you have new photos or when you have photos which are yet to be archived or added to Tidy albums. Now now, but users will be able to choose Themes to change the looks of the app. Currently, it comes with a basic theme, which is minimal and I am totally satisfied with the theme. In Settings, one can see the Usage details which includes number of photos and the size of photos.
Tapping on Photos and Data usage details shows additional information. Other option is to enable or disable the "Favorite" and "All photos" albums which comes enabled by default. Also, you can choose to show distance in Metric or Imperial unit.
[gallery type="rectangular" link="file" ids="2869,2868,2870,2867,2866,2865,2864,2863,2862"]
Final Thoughts
I have tested a lot of Gallery apps on my Android phone, and I can say that there's no other app on Google Play Store better than this. Tidy is simply the best photo management app you can have on your phone. If you haven't tried it yet, give it a try and I am sure you will love it.