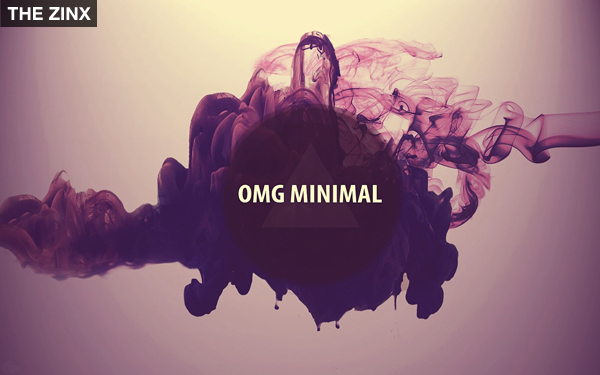 Adobe Photoshop is a true friend of every designer, whether you are graphic design, web designer or a photographer. You will definitely need Photoshop at some point.
Today, I am going to publish a Quick Tip for those who want to watermark your photos in the easiest way, specially for photographers who would want to Copyright their photos by watermarking their name or their sign on the photos.
There are a lot of guides too for this, but I personally tried most of them, and either they don't work and most of them guide lead me to error while in Watermarking process (Photoshop Actions).
We will also be using Photoshop Actions to make the process automated, and you would not need to create your watermarks for every of your photo separately. Here you go.
First of all, you need to create a basic image which will act as your watermark. Open Photoshop CS5 and create a new blank project (with transparent pixels background ) of any size as we will be trimming the transparent pixels afterwards.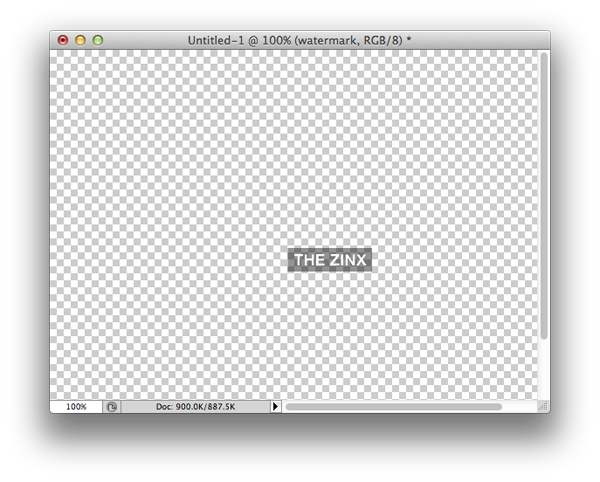 You just need to make your watermark in this, as we will be importing this watermark using Actions.
So, write your Copyright message or your name or whatever you want with your favorite font and with medium font size. You can design it as desired.
Now, trim the layers so that you can get the actual piece of image that we will use for watermarking. Save this watermark in any folder which you will have to keep for the future uses. We will be using this watermark image directly through Photoshop Actions now.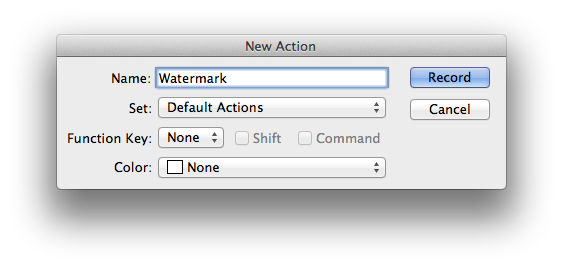 The Real actions starts here. Now, create a new project and check if you have "Actions" windows somewhere in the right. If it isn't, you can go to Window > Actions to make it appear.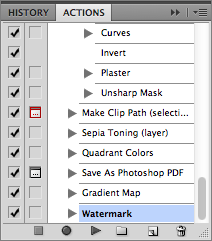 Now, you need to create a new action, there's a small icon for that in the left of the trash icon. Name the Action as Watermark or something you want, and once you hit enter, it will start recording your actions immediately. Now, go to File > Place and browse and select the watermark you just saved. It will import that image, now stop the Action recording from the Photoshop Actions window.
Now, your Watermark Photoshop Action is made, and you just have to do one click to place your watermark on the working window, you can drag it to one of the edges or wherever you want.
I haven't included alignment of the watermark in the Action because most of the times it create problems while applying the Action. This is the best and easiest way solution that worked for me.
If you are applying watermark on smaller objects, you can always re-size the watermark to the best fit.