Twitter recently released Twitter Cards Support for blogs and websites. Twitter Cards makes your blog link updates on Twitter more interactive and informative. It adds more information like link excerpt, photo to tweets.
Twitter Cards show up for different kinds of links, that is, for links summary, product, photo, gallery, player, app etc. You can integrate Twitter Cards easily by following this guide.
What you need is JM Twitter Cards Plugin for Wordpress, which makes it easy to integrate Twitter Card Tags in the source of your blog.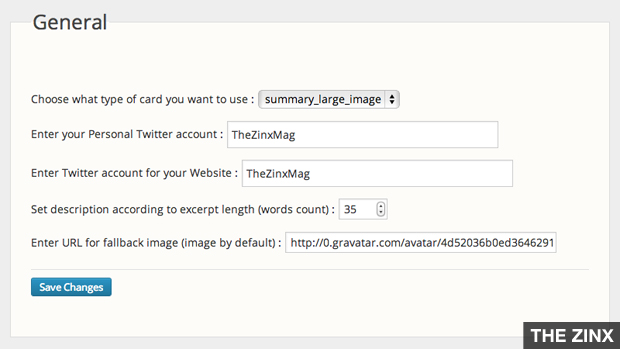 Download the plugin and activate the plugin. You now need to configure the JM Twitter Cards Plugin. Just head over to the plugin options and configure it as you want. You can use this plugin to display any kind of Twitter Card. Configure the plugin as you want and save the settings.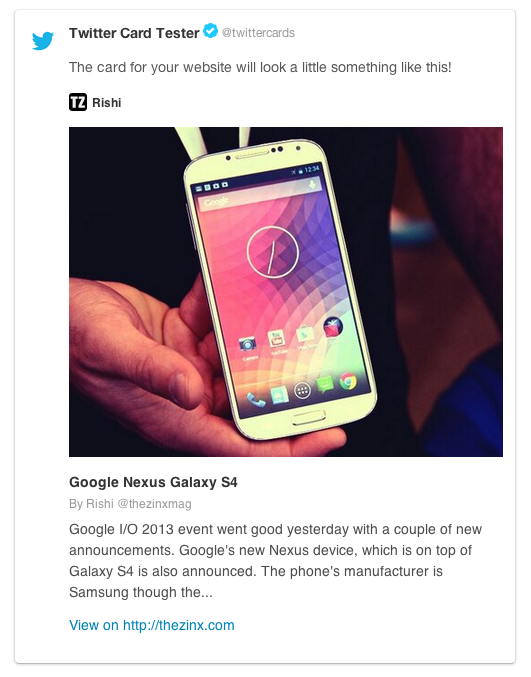 What we need to do now is check if the Twitter Card is working properly or not. Go to the Official Twitter Card Validator page and enter any of your blog's post link and check if twitter verifies it or not.
If it is not, try removing cache from your blog and validate again.
Even now, you don't have Twitter Card publicly, and will not show up on the your twitter feed until you activate it. You can activate it from the Validator page itself, and once done, you will get a mail confirming the request approval.