Though Google haven't released Chrome App Launcher for Mac users officially but you can enable it from the back. Windows users can enjoy Chrome Apps officially as Google made it available to Windows two days back and said Chrome apps are coming soon for Linux and Mac Users.
Chrome Apps will not make huge difference for users of Windows and Mac as they already have bunch of apps and App Store, it is targeted for the Chromium OS Users. Chromium only have Google Apps integration and by introducing Chrome App Launcher, Chromium Users can access their favorite apps on their Chromebook very easily.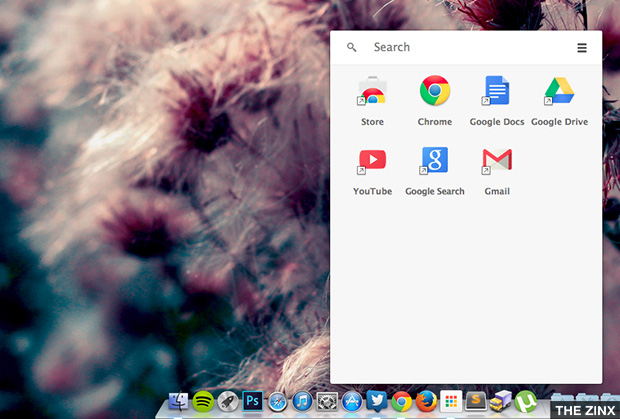 Chrome Store has a lot of apps which can now be used natively on Windows. They will run just as normal apps. Google has done very good job of running HTML5 apps on desktop with Chrome App Launcher.
Here are some of the great features you get with the app launcher.
You can play games even when you are not connected to Internet
You don't need to open tabs and mess up with different apps on different tabs
You can get all your reminder, updates and notifications of your on your desktop
The apps will launch where you left previously
The updates will automatically be updated
And one main thing, you can quickly launch apps from your desktop
For Windows Users, after downloading the app launcher from the Chrome Store, you will get the App Launcher on the Windows Taskbar through which you can launch all your Chrome Apps with single click. For Mac Users, read below how to activate the app launcher on your Chrome.
---
Enable App Launcher Feature on Mac
First make sure that you have the latest version of Google Chrome, if not, you can update it from "About Google Chrome" option in the menu.
Now open a new tab and type "chrome://flags" in it and hit enter, it will open a page with all the experimental features which you can enable or disable.
Now press Cmd + F to open the search box and type in it "app launcher" and you will see "Enable App Launcher OS X app bundle". What you have to do is Enable this feature. Once enabled, Quit Chrome App and launch it again.
Now, download your favorite Chrome Extension from the Chrome Web Store and you will see it in Chrome Apps folder in Applications. You can also drag the application from that folder to the dock if you want to quickly access it.