We have already seen lot of concepts and designs for iOS 7 redesign, but this concept is different. This is totally flat and minimal concept design which is named iOS A8 by the creator. iOS A8 concept is inspired by the previously released iOS 7 concept by Alexey Masalov on Behance.
This concept is actually iOS inspired concept though created on Android, as you maybe knowing that apart from Cydia themes, iOS don't have much customization options. Using the customization capability of Android, and availability of wide number of launchers and widgets like UCCW, WidgetLocker, Nova Launcher, user rabrot at MyColorScreen has made a iOS 7 inspired homescreen on his Nexus 4.
The concept uses flat and rounded edged icons with white and light grey color scheme and the status bar is no normal. The status bar matches with the interface and is totally different from the normal Android status bar. Other home screens features the music player, weather, info and lockscreen.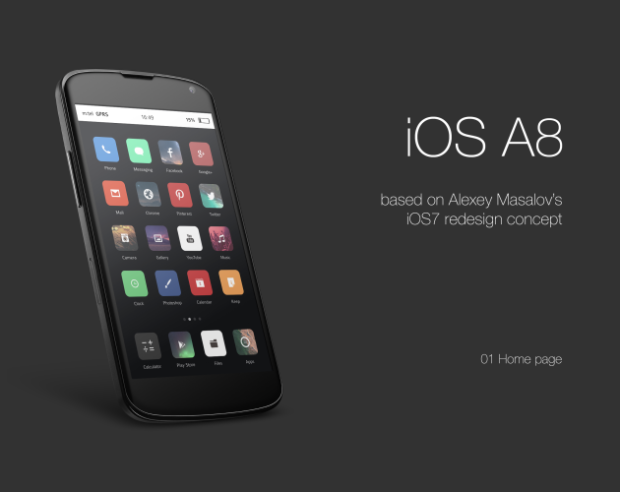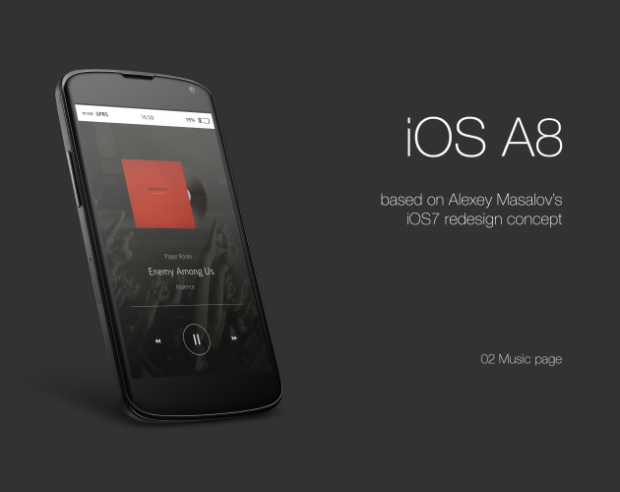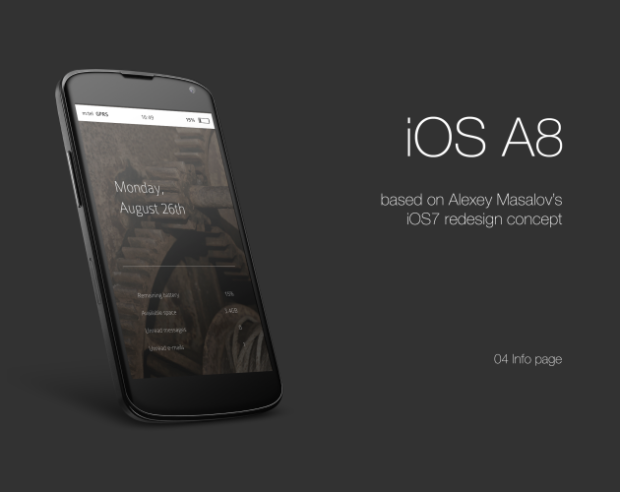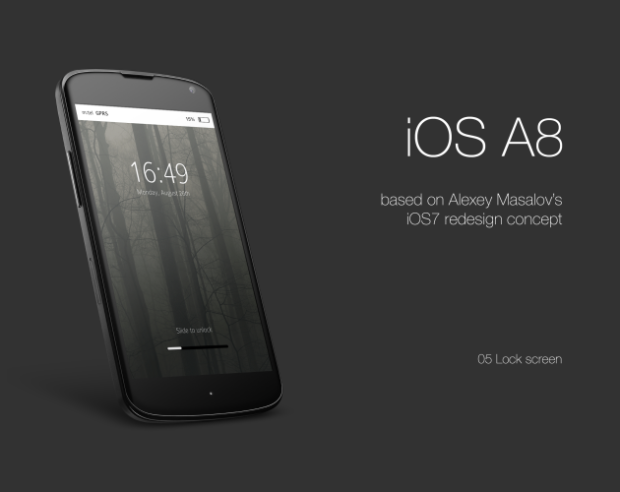 Want to make your Android phone look like this concept ? The author of the concept also shared quick instructions. Download the files needed from below and follow the instructions as quoted from the release page.
Download Nova Launcher, Zooper Widget, Media Utilities and WidgetLocker (latest versions).
Nova settings: Grid size 12 rows by 4 columns; Disable margins, notification bar, shadows. Turn on widget overlapping. Create 4 home screens.
Copy the files ending with .zw to sdcard/Zooper Widget/templates. Copy the fonts to sdcard/fonts. Open the Line.wltheme.zip file to install the WidgetLocker theme. Remember the position for the remaining files.
Make many Zooper Widgets on each screen (check the layout.png in the files for size).
Tap on each of them. When a dialogue opens, tap on SD card and choose the template you need (again, use the layout.png for instructions)
WidgetLocker grid size is 8 rows by 5 columns. Notification bar is disabled. Widget overlapping is enabled.
MultiPicture Live Wallpaper settings: 4 screens, reflections disabled, Picture change interval – 1 week (I'm not sure it matters though), Transition type – CrossFade (I found this one looks the best, but you can use whichever you want).