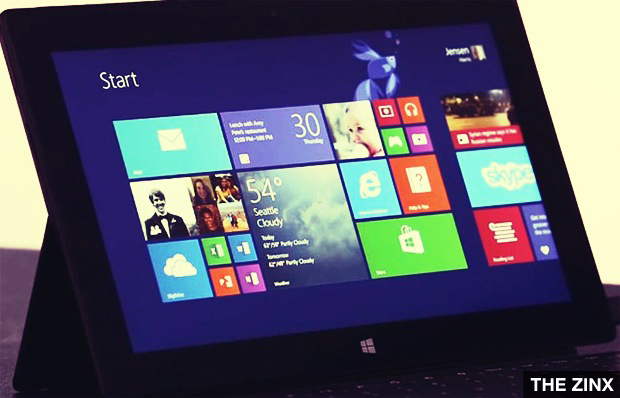 Microsoft never stops pushing new updates to their one and most popular product, that is Windows Operating System. As the Windows 8 was the longest beta till today, Microsoft will soon be releasing Windows 8.1 with many improvements and features.
The new lockscreen will show up all your photos and pictures in the background as slideshows and gallery. New lockscreen now fetches all your photos from your PC, Skydrive and from your Windows Phone and shows up beautifully as background in the lockscreen.
Windows 8.1 will come with redesigned start screen, which now have small tiles for your apps icons and large tiles too, for the weather app. You now just have to swipe up from your start screen to go through all the apps which are installed on your computer which makes fast switching and time saving.
If you want to rearrange the start screen tiles, you can select more than one tiles and drag them anywhere where you want them to appear.
More personalisation options are also added to Windows 8.1, you now have lot of colors to customise your desktop and start screen. Motion Accents are like live wallpapers on your start screen, which shows movements when you swipe through your finger in any direction. But if you don't like the motion accents, you can always set your favorite wallpaper as background.
The searching is also improved in Windows 8.1 and now it searches your PC contents as well as online to make sure you get the desired and relevant results. The search displays everything related to your query in app like user interface.