Creative Market is a marketplace of design and graphic stuff and one of the cool things about marketplaces like this is that they share some free goods at the end of every week. Not only Creative Market, but Envato network's website, Themeforest etc. also share free stuff monthly.
From the 3 items which are free on Creative Market this week, one of them is Photoshop Actions. Most of us edit photos in Photoshop and apart from the normal Adjustments that Photoshop provides, we also have option to apply custom Photoshop Actions which are set of recorded adjustments.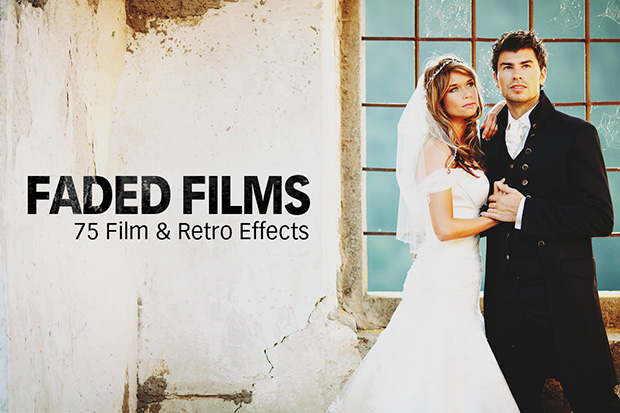 The faded version of popular Instagram filters are also included in the actions. With just one click, you can make your photos look much better. Just apply and choose from these 72 actions and use it on your photos. Since the actions doesn't include many layers, they are very fast. Here's the list of actions.
31 Films Effects
Fuji 160C
Fuji 400H
Fuji 800Z
Ilford HP5
Kodak Portra 160
Kodak Portra 400
Kodak Portra 800
Kodak T-MAX 3200
Kodak TRI-X 400
Fuji Neopan 1600
Fuji Superia 100
Fuji Superia 400
Fuji Superia 800
Fuji Superia 1600
Ilford Delta 3200
Kodak Portra 160 NC
Kodak Portra 160 VC
Kodak Portra 400 NC
Kodak Portra 400 UC
Kodak Portra 400 VC
PX-70
PX-70 Cooler
PX-70 Warmer
PX-100UV+ Cooler
PX-100UV+ Warmer
PX-680
PX-680 Cooler
PX-680 Cooler 2
PX-680 Warmer
Time-Zero Polaroid
Time-Zero Polaroid Cooler
19 Instagram Faded Effects
Amaro Faded
Mayfair Faded
Rise Faded
Hudson Faded
Valencia Faded
X-Pro II Faded
Sierra Faded
Willow Faded
Lo-Fi Faded
Earlybird Faded
Sutro Faded
Toaster Faded
Brannan Faded
Inkwell Faded
Walden Faded
Hefe Faded
Nashville Faded
1977 Faded
Kelvin Faded
25 SparkleStock Prestalgia Faded Effects
Velvet Faded
Leningrad Faded
Breeze Faded
Lemonpeel Faded
Fixie Faded
Frontpage Faded
Qouzi Faded
Fridge Faded
Hibiscus Faded
Deutan Faded
Cufflink Faded
Scarlet Faded
Caramel Faded
Edition Faded
Elbaite Faded
Fresno Faded
Iris Faded
Lanikai Faded
Verdial Faded
Bonsai Faded
Raleigh Faded
Bonfire Faded
Vintage Faded
Goldie Faded
Ballpoint Faded