Winter House is a minimal and simple architecture design posted by Artur Yusupov on Behance. The house not only comforts you in the summer, but in winter too. The idea behind the "Winter House" was to achieve simplicity and satisfaction.
The Winter House house includes two bedrooms connected by a corridor with a large studio. The slope of the roof from windows makes enough space inside and allows plenty of natural light.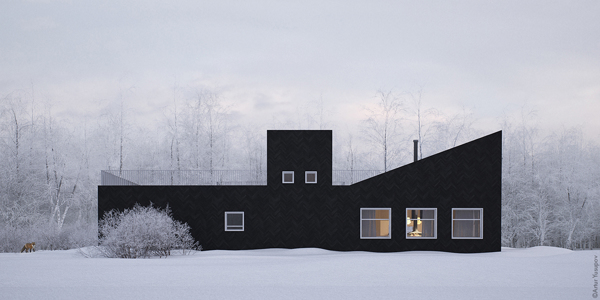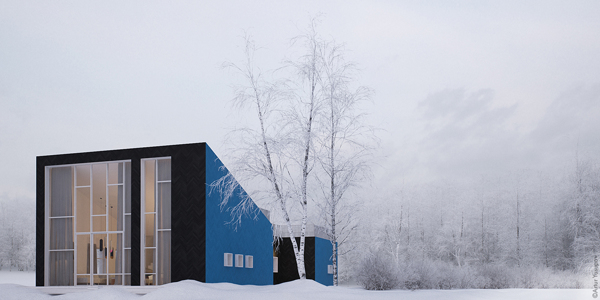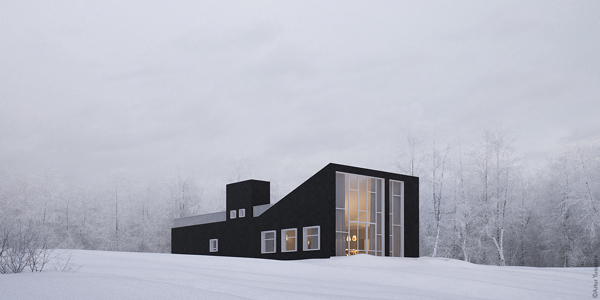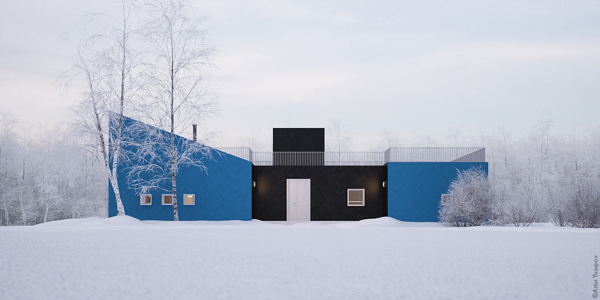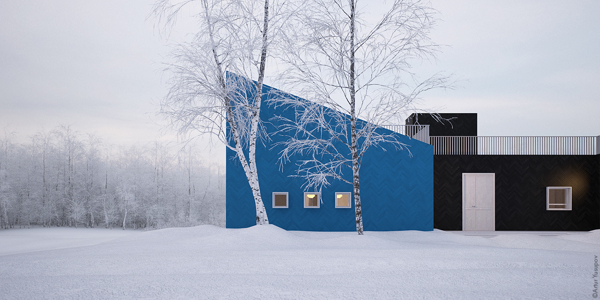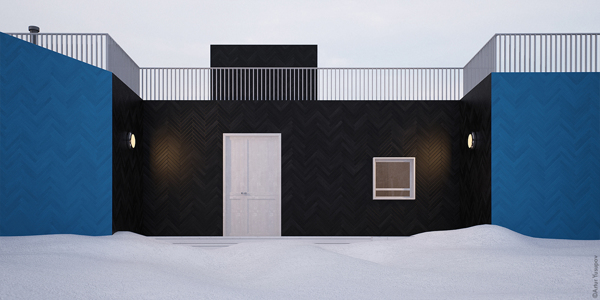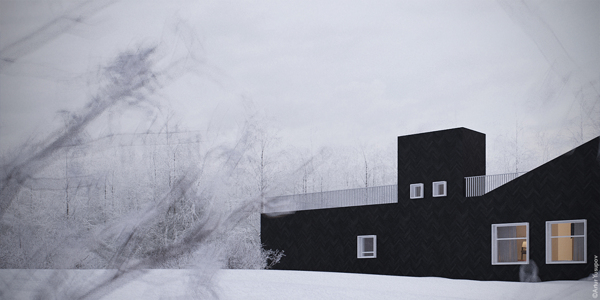 I am seeing this kind of architecture first time in which the shape isn't something we see often. The way the roof is made with a slope to make enough space for the bedroom is a nice idea. The colors and the pattern on the walls looks nice. In such a white icey background, the solid colors combination of steel-blue and black on the house makes the scene amazing.
The back of the house is made of glass, that will make a good view from inside. The squared windows on the back and the sides of the house look classy. The architecture is totally unique to me but the concept is nice.