There are not much apps in the market which allows you to sync your notes across your devices. Simplenote is a simple, cross-platform app for taking and managing notes.
I started using Simplenote since a week and this is one of my primary apps now. You just write your notes and tag them and the app will automatically sync your notes on your other devices. It is very easy with Simplenote to manage your notes and the best thing about the service is it is free.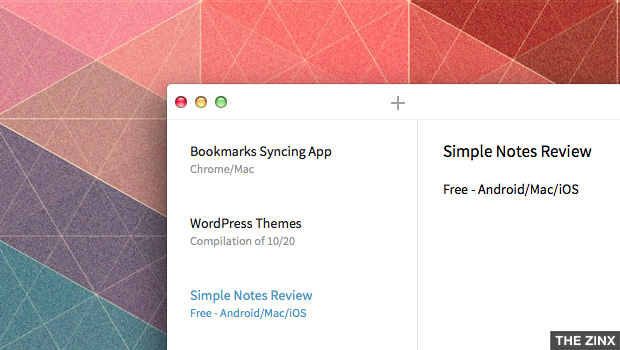 Currently, Simplenote has native apps for Android, Mac, iOS and Kindle. You can also access all your notes from the Simplenote Web app.
The app is totally free but ad-supported. The premium membership which costs $20 a year will give you big-time backup protection, and ad-free experience. Users are more likely to use native apps for their devices rather than the Simplenote web app, and so you would not want to upgrade just for ad-free experience.
Simplenote Mac App is light and clean. You can add and delete your notes. You can also tag your notes which helps your categorize your notes. The app includes a search box using which you can search through all your notes.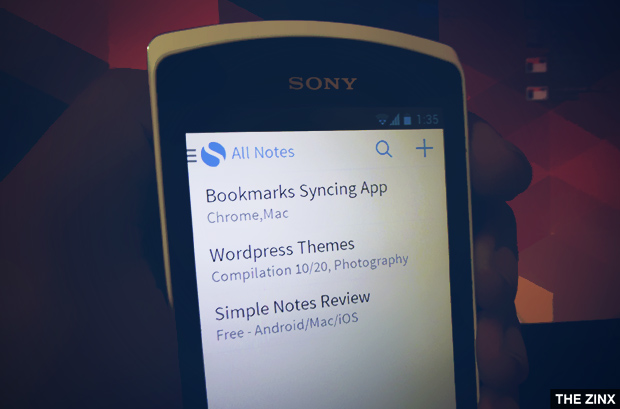 The app also displays the number of words and characters in the note options along with the last time of modification. You can pin any of your notes on the top. You can collaborate with other users too. The version control is one of the best feature of Simplenote. The Android app is also pretty simple with all the options features of the Simplenote web app.