While we can use apps like UCCW and Minimalist Text to create our own clock widgets, it is always good to use a separate app for your widgets as they have built-in customization options. The app, Eye in Sky Weather which we have reviewed earlier also have some beautiful widgets which can be displayed on the homescreen.
Chronus is an elegant, holo styled clock and weather widget which can be displayed on the homescreen as well as lockscreen. The widget is originally a part of CyanogenMod 10.1 ROM, and now released as a standalone app by the same developer. So, if you wanted to have the CyanogenMod clock widget on your phone's stock ROM, you can use it with this app.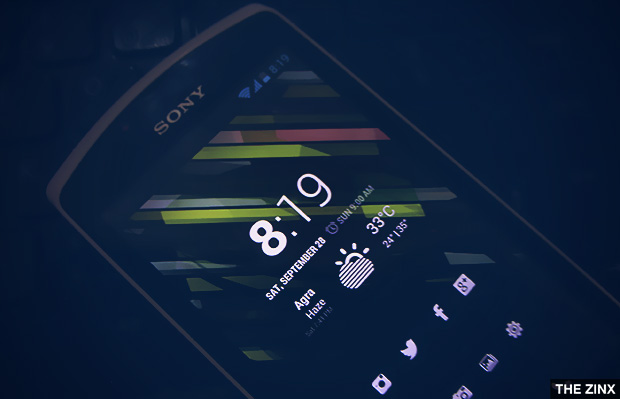 The widget is simple and is much like Stock Jelly bean clock widget. The widget displays the time, next alarm, day and date, weather and the next calendar events.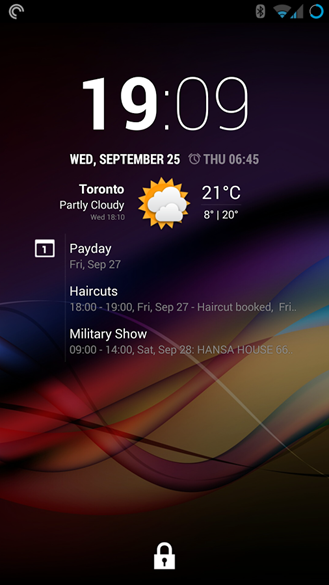 There are lot of customization options, you can use analog clock in place of digital clock. You can also display or hide the next alarm. You can display the hours and minutes in bold or regular font. There's also an option to display the AM/PM indicator. You can choose your own font color for clock and for alarm font.
You can show or hide weather, set your own update interval and set location either by GPS or use custom location. You can use colored or monochrome icons for weather. You can switch to metric unit, display location set by GPS, and change the color of fonts.
The widget also gives you the option to display your calendar events in the widget and you can customize the appearance and display of the events.