It is confirmed now that the release date for iPhone 5S, or may iPhone 6 is 10th of September. With all the rumours coming up, and with plenty of leaks and purported designs, the final designs were recently leaked by a Chinese site.
Apple is going to enter in the mid-range market with budget iPhone which will be called iPhone 5C, "C" here representing Colors as some rumors say. Also, not to forget that we will also be seeing the flagship device iPhone 5S with new features and improvements from previous iPhone.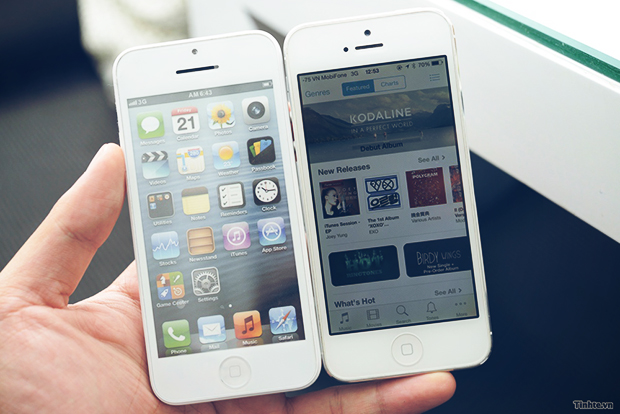 I previously said and saying now too that the iPhone 5C is going to be a big deal. Wondering why ? Head over the article and have a read.
The new flagship will be having Fingerprint sensor under the Home button to add more security options. With the new iPhones, you will not need to type your password again and again, you fingerprint will handle that. Also there will be some hardware improvements and the iPhone will be running on A7 chip for faster processing.
A chinese site Tinhte revealed the upcoming models of iPhone and also compared them with the iPhone 5. Here's the full gallery.
[gallery type="rectangular" link="file" ids="1449,1450,1451,1452,1453,1454,1455,1456,1457,1458,1459,1460,1461,1462,1463,1464,1465,1466,1467,1468,1469,1470,1471,1472"]
Google is already done with its event where it released Android 4.3 update, Motorola is done with the event where it released Moto X Smartphone and LG released G2, now it's time for Apple to end the show.
I was very excited for this announcement and I was one of the first users who read the AllThingsD announcement regarding this as I was just on the site and when I refreshed, I noticed the new article.
Apple haven't released any new product since 2 years now and because of this, the Apple charts went off in the recent months. This caused the Board of Directors of Apple to pressure Tim Cook to bring innovation. Tim Cook already said in the ATD conference few months back that Apple will be releasing lot of products this fall.