There are apps which allows you to save your favorite articles so that you can read them later, my favorite is Pocket. But you only use such services to save articles and blog posts. Kippt is a similar concept web app which saves articles, alongwith photos, videos and the stuff that inspire you.
I use Kippt as a bookmarking service as you can bookmark any of the webpages from the web and put it in your Kippt inbox. The content you save in your Kippt library is organized very beautifully. It is currently available on the web only and not on other devices, but it would be great if the developers over the site make an app for mobile and tablet devices too.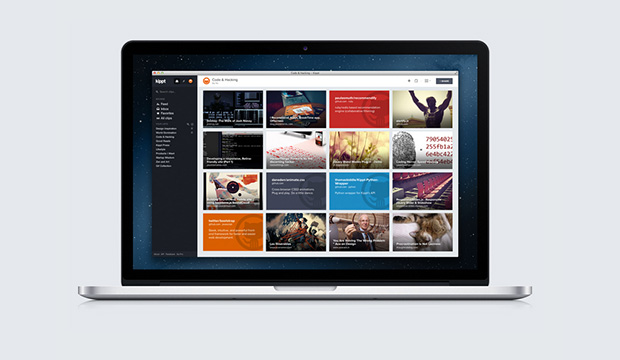 It happens with me all the time that I liked blogs and themes and I saved them either in my Pocket account or leave them even when I wanted to bookmark them. I bookmark temporary stuff on Google Chrome and so I don't mess it up with my desires.
Kippt solved most of my problems, and now I can save interfaces and designs I like in my Kippt account. Kippt also allows you to make your library either Public or Private or mixed, so you can keep selected items private and some of them public to share with others.
If you are a designer, you are definitely going to love this web app. I just started using it and I like the way how it stacks all the items and organizes them in folders. You can also mark items as favorite and you have a different list of favorited items and clips.
The public clips or items can be favorited by other Kippt users, and other users can comment on your public item, making your items social. It gives your items a specific page which you can share with others.
To save pages or clips on your Kippt account, you have extensions for different browsers. You need to install the extension and you can use the Kippt button to send the page to your inbox which you can check later when you are free.

There's also a Pro account which of course gives your more features, like you can create folders and categorize your items so that they can be easily accessible. But even if you have a free account, I find it easy to access all your saved clips and there's also a search option which makes it handy. I am really happy to find such a web service through which I can manage all my design inspiration and resources.
There are also lot of 3rd party apps which you can use on Desktop and on phones too, but as I said, official apps for Android and iOS devices would be great.