Apple started rolling out iOS 7 final in different regions now, and if you want to install the final release manually then here are the downloads for your devices.
After seeing a lot of betas, iOS 7 is finally out of beta and now users can download and experience the all new iOS system on their iDevices. It's one of the biggest updates in the history of Apple's iOS. iOS 7 update will bring a whole new user interface on your phone with everything flat and minimal then it was in iOS 6.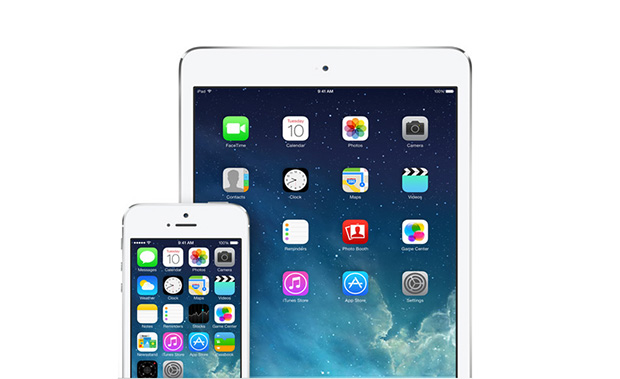 There was a lot of talk about iOS 7, about likings and disliking. Most of the Apple users are switching to Android just because of iOS 7, while some users were eagerly waiting for this final update. But it is good try new things first before saying anything. It always takes time to adapt new things and when you will be used to iOS 7, you will definitely find it better and more useful than any other version of iOS.
There were a lot of concepts and suggestions of how iOS 7 should look like, but while going through the beta updates, Apple has managed to make it look good, with Parallax wallpapers, the lockscreen and features like Control Center.
New voices are added to Siri, iWork is added to iCloud, the Camera app looks better now and gives you the ability to apply live filters, you can now add any number of icons in the folders, the keyboard has bigger buttons to make typing easier and there is lot of new stuff.
If you don't know if your iDevice supports iOS 7 or not, here's the list of compatible devices.
iPad 4th Generation
iPad Mini
iPad 3
iPad 2
iPhone 5
iPhone 4s
iPhone 4
iPod Touch
So, if you have any of the other devices, no matter if its GSM or CDMA variant, or if it's WiFi or Cellular, you can download the IPSW file from below and install iOS 7 on your device right now. You can use IPSW file for your device and follow the steps on our previous guide to install iOS 7 on your device.
---
Downloads
Here's a video on iOS 7 from Apple.