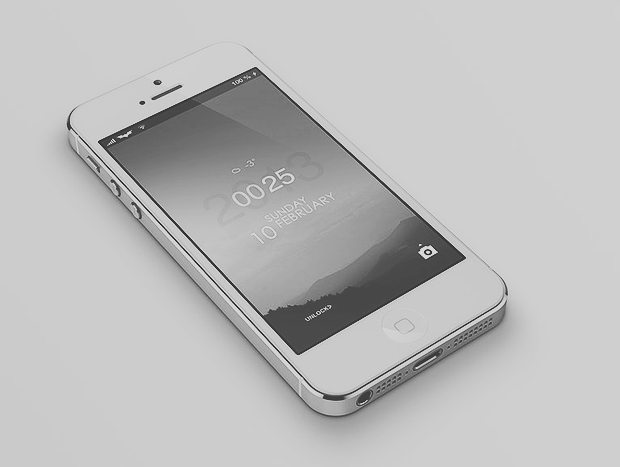 Cydia is a life saver for iOS Users as it increases the customisability features of iOS devices. Cydia Tweaks and Themes lets you to overhaul the stock iOS Interface and make your phone look as per your desire. After you jailbreak your device, you can use from lot of available tweaks and themes for Cydia.
---
Recommended : Here's How To Jailbreak iOS 7 on Your iPhone and iPad
---
Here's a list of best Cydia Tweaks you will definitely find useful for your Jailbroken phone. You should checkout collection of best cydia themes we have compiled earlier.
Tweaks Compatible with iOS 7.
NoSlowAnimations
The tweak speeds up the animations in iOS 7. You don't get any option to adjust the speed of animations, but you'll love the improvement. You can download the tweak from Cydia app.
---
Icon Renamer allows users to quickly rename icons from Springboard. You just need to tap and hold, then tap the icon you want to rename.
---
AdBlocker
Want to get rid of advertisements in Safari or any app? AdBlocker tweak allows user not only to block ads but it also reduces data usage and speeds up web page loading. You can download AdBlocker from Cydia app.
---
Activator
Activator is one of the most popular Cydia tweak that allows users to set custom gestures for doing any action, like opening an app and various other shortcuts. You can search fro Activator in the Cydia app to download the tweak.
---
ControlTask
Want to have iOS 6 like App Switcher tray on iOS 7? Control Task simply brings iOS 6 like app switcher in iOS 7 Control Center. You can download this tweak for free from Big Boss repo.
---
SwitchSpring
This free tweak allows you to quickly Quit All Apps or restart the Springboard in iOS 7 style. It can quickly kill all apps or respring within iOS 7's App Switcher. You can download this from Big Boss repo.
---
This tweak allows you to change the stock toggles in the Control Center, so you can toggles that you use the most. iOS 7 by default displays only 5 toggles, but this tweak allows users to add more than 5 toggles, which you can navigate by swiping left or right. You can also rearrange the toggles in your desired order.
---
Tweaks Compatible with iOS 6.
AppSwitch allows you to add 4 Custom Apps to add in the App Switcher for quick use. You can add the apps from Settings.
---
Predictor will notify you whenever someone tries to write on iMessage, even if the text was cleared and isn't sent, you will be notified. There are no options available, just apply the tweak and get notifications.
---
Springtomize 2 is the only app you will need to customize SpringBoard. It provides plenty of customization options for you in a single and better interface.
---
Clears the Temp files and Caches to increase up space. These are temporary app files and caches which may take huge space on your device, this tweak will let you clear those files without any hassle.
---
Typo5 Lockscreen is a lockscreen replacement tweak for iOS which replaces the stock iOS Lockscreen with a typographic and minimal lockscreen with information of the day, the time and the month. This is one of the most beautiful tweaks for Cydia. Search for "Typo5 Lockscreen" in the repo.
---
Again a beautiful lockscreen replacement tweak from the same author of Typo5 Lockscreen. Displays date and time on the lockscreen with a beautiful slider and camera shortcut. Search for "Rising Bars" in the repository.
---
Activator is a automation tweak for iOS. It allows you to define gestures or shortcuts for different tasks, like swipe up for camera. You can define many functions according to you and it is really a time saver.
---
SwipeBack, as the name says allows you to go back with gesture. Swipe to Go Back is real quick and works flawlessly.
---
iFile is a complete file browser and manager for iOS. It allows you to browse through your files and make the changes. You can even modify system files as this app runs in superuser mode.
---
Infinifolder
You can only add upto 9 apps in a folder, but with Infinifolder, you can add as many apps in a folder. Gives you customization options too.