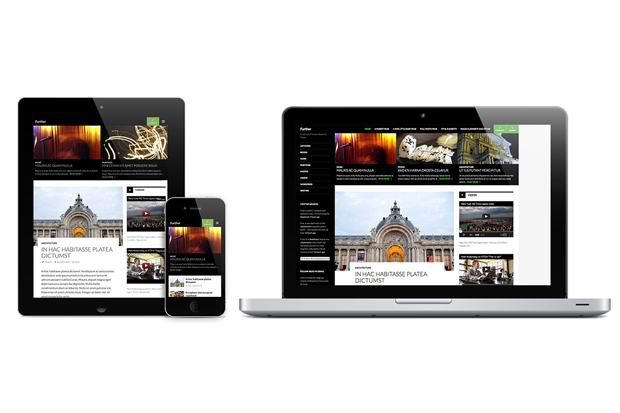 WordPress celebrated completion of its 10th year on 27th of May. A WordPress Theme Wrangler, Takashi Irie recently releases a powerful magazine layout WordPress Theme.
The theme is named Further and costs $150, and can be bought on Creative Market Marketplace. Further is one of the well crafted and most advanced News Magazine WordPress Theme I have ever seen, and that's the reason the theme is priced high.
The designer of the theme, Takashi Irie says the theme is perfect for professional publishers and content heavy websites.
I really liked the design of theme, modern, and typography is very well done. As mentioned on the Automatic Team blog Themeshaper, the theme comes with powerful integration with Jetpack plugin, which is possibly can be seen in WordPress 4.0 update.
You can checkout the demo or buy the theme here. Here are some screenshots of the theme.