If you are an Android freak, then you may be knowing about Xposed Framework. Icon Themer is a Mod for Android which allows changing system icons without any hassle. Of course you need a rooted phone for this to work.
When it comes to customizing phones, there's a limit of the what you can customize. Like you can't change the look of the status bar, or you cannot change the way how the Settings app interface unless you are rooted or on the Stock ROM. Rooting your phone not only gives you to the ability to tweak your phone just as you want, but also gives you ability to change the whole system and install Custom ROMs.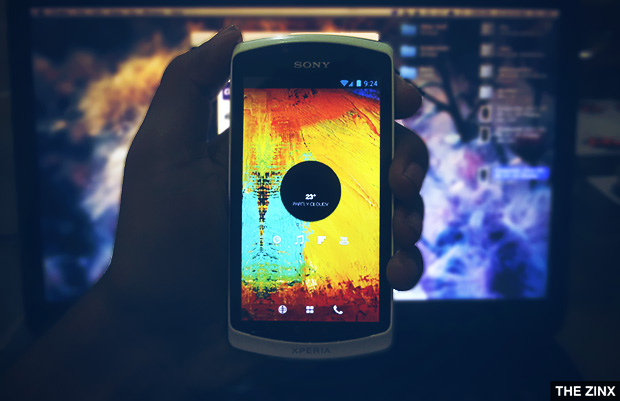 Icon Themer makes it easy to change the system icons of your phone. So, the icon changes will be reflected system wide and will be reflected to any launcher you are using.
You need to have a rooted phone
You need to install Xposed Framework
You need to Install Icon Themer App
Installing Xposed Framework
Xposed Framework is a Mod which allows you to add functionalities to your phone in terms of extensions, so you don't need to customize your phone separately.
Installing Xposed Framework is very easy, just download the app from below and run the install from the app. Make sure your phone is rooted and  running CyanogenMod or Stock ROM. MIUI is currently not supported, and when I tried to install it on MIUI, it was soft bricked. So, you have to remember not to run the app on MIUI ROM.
Once installed, you have to restart your phone once, and after the restart, you will see an app named "Xposed Installer" on your phone.
---
Installing Icon Themer
Again, installing Icon Themer is also very simple. You can download Icon Themer App from below, just download it and install and it just like a normal app.
Once done, restart your phone to make this extension appear in Xposed Installed App. After the restart, you will see the Icon Themer option in the Modules tab in the app. You need to check the box to enable Icon Themer and restart the phone again. Now, you are done with installing Icon Themer app and you can use it to apply Icons packs on your phone.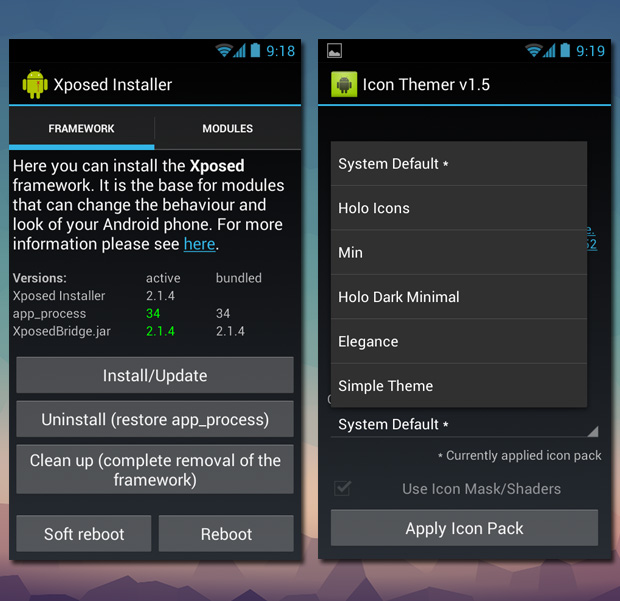 Now, you can download any of the Icon Packs from Google Play Store and apply the icons to the system apps using the Icon Themer app. It lists all the installed icon packs which are supported and can be installed, just select anyone of the downloaded icons set and apply it. Though it is not needed to reboot the phone after applying icons, but it is a good practice.
Icon Themer is compatible with any of the themes for Nova/Apex/ADW etc. themes.