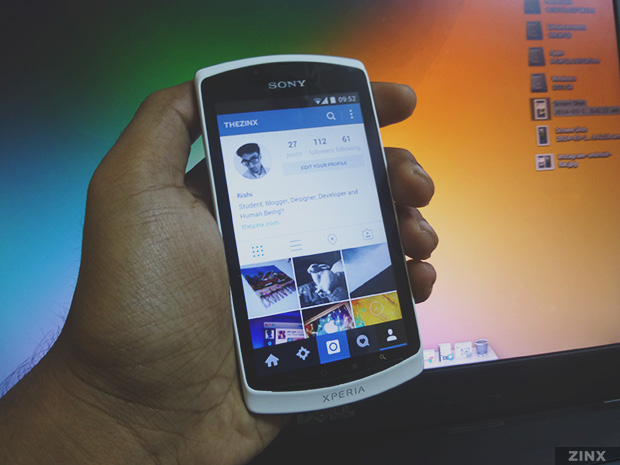 If you use Instagram on your Android phone, and if you haven't already updated it, then you should. The latest Instagram update for Android brings spectacular flat design and UI changes.
The update that they pushed a couple of hours back brings a beautiful design. Its been long while since they have made any changes in the app design and this was much-needed. The layout of the app is almost the same with buttons at the bottom. The bottom buttons for feed, explore etc. now have solid backgrounds and no gradients. In the Instagram feed, the icons for like and comment are changed with stroked icons that look minimalistic.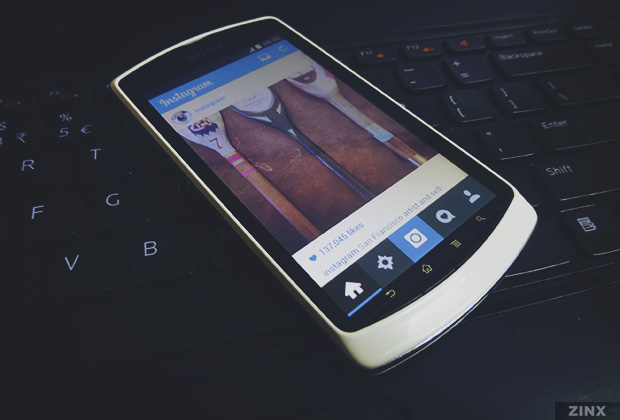 The bar at the top which have Instagram logo also have solid background color. There are new icons for the Instagram Direct and Refresh button too. The profile section in the app looks very nice now. The profile picture which was square in shape is now made circular with thin border.  There are new icons for the Grid view, List view, Location and Tagged.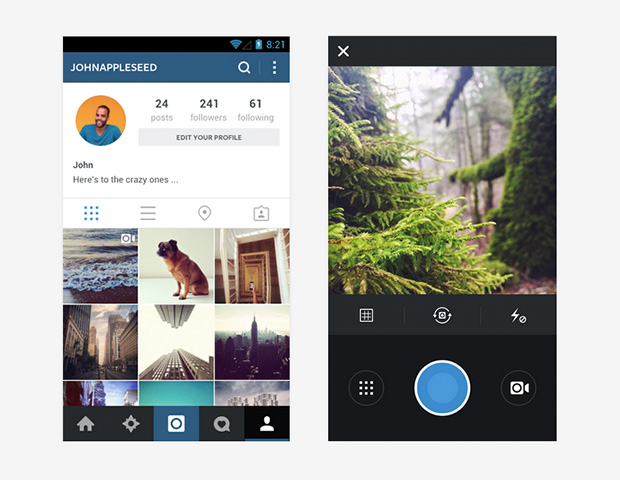 The best thing about the update is that the updated camera design look much better than what it was till previous versions. You get the same options in camera like Switching between Front and Rear Camera, Turn Flash On/Off. The new shutter button is big and round. Overall, it looks very nice this way. Apart from all these, there are performance improvements too.
If you haven't updated the app till now, you should go to Google Play Store and update Instagram right now to get the beautiful interface and performance improvements.