Vimeo is powering creative video and short-film makers. Mac 'n' Cheese is a beautiful animated short-film project created by four students at Utrecht School of Arts in the Netherlands. The Vimeo release page says this 2 minutes took 5 months of work, which can be seen in the video.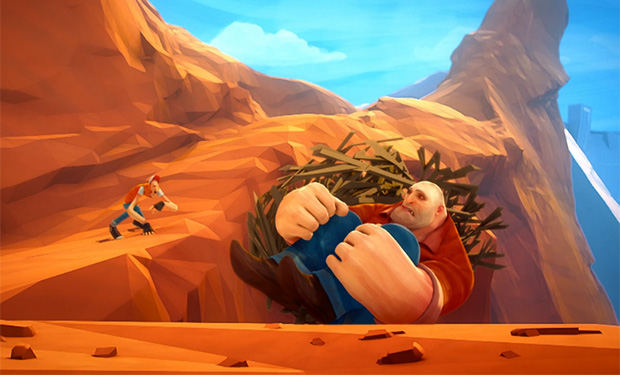 The video is very sharp and is of impressive quality. Here's Synopsis from the page.
When you find yourself running scared and running out of energy, there's only a few options left to outrun your opponent through the southern desert. Stopping at nothing, watch these two guys wear each other out and rip through boundaries hitherto unbroken. Enjoy the ride!
The video starts with a strong guy running to catch a weak guy, both run upto a point until the weak guy reaches to the end and can't run beyond due to a big wall. There comes some points in our life when we can't run away from the problems, what the only thing we can do is to face the problems. And only after facing the problems, we come to know that these little problems are just a part of our life.