Want to get Cut the Rope Android game for free ? Amazon App Store is celebrating the completion of its first year and it's giving away 10 of the most popular android apps for free for a very short time.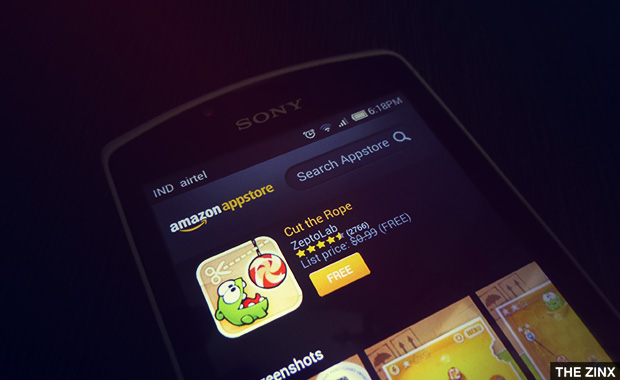 Amazon opened up Android App Store just a year back which allows you to download android apps right from the Amazon App Store app. It haven't got much popular till now but it is still good for those who are addicted to Amazon's App Store than Google's Play Store.
With SwiftKey and Cut The Rope, 8 other apps, World of Goo, Drawing Pad, Pac-Man HD Kindle Edition, Sprinkle, Angry Birds (Ads Free Version), CalenGoo, Shazam Encore, Jamie's 20 Minute Meals and Paper Camera are also free. The offer is active for a very short time, if you want to download any of these app for free, just head over to the free apps page.