If you are done updating your Apple device with iOS 7, you may have noticed the cool Parallax Effect you get when you tilt your phone. With a lot of design and interface changes, iOS 7 comes with support for using Panorama photos as wallpapers and Parallax wallpapers.
When you tilt your device, the background behind the home-screen slightly moves which gives a 3D effect. Though this parallax effect works on iPhone 5, iPhone 4s,  iPad 2, iPad 3, iPad 4 and iPad Mini. If you are iPhone 4 user, then this feature will not work for you.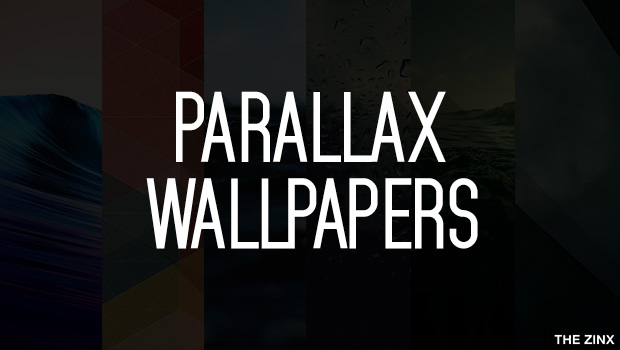 iOS 7 makes use of accelerometer sensor and gyroscope to identify the relative positioning of the device. And not only on homescreens, you will be seeing the same effect in apps from the App Store as they have APIs for this.
I have made some wallpapers for iPhone 5, 5s and 5c users which support Parallax Effect. There's nothing additional in the wallpapers, you can scroll down to the bottom of the page to learn how to create parallax wallpapers. These wallpapers are captures or manipulated by others, I just cropped the original wallpapers to the required size.
Here's the preview of some wallpapers, you can download the pack containing all the 20 wallpapers from the download link below.
[gallery type="thumbnails" link="file" ids="1826,1827,1828,1829,1830"]
Download (20 Wallpapers,  14.7 MB)
---
How to Make your Own Parallax Wallpapers
Actually, its simple. Parallax wallpapers have 200 pixels of extra area so that whenever the background tilts, the extra area of the background gets displayed in a cool effect.
So, you need to add extra 200 pixels at each side of any wallpaper to make it support the parallax effect on your device. Similarly, if you want to design a wallpaper for iPad Mini or iPad 4, you can do it by cropping wallpapers to 200 pixels more than the original resolution.
If you want to create parallax wallpapers for these devices, use the mentioned resolutions.
iPhone 5 : 1040 x 1536 pixels
iPhone 4s : 1040 x 1360 pixels
iPad Mini and iPad 2 : 1424 x 1424 pixels
iPad 3 an iPad 4 : 2448 x 2448 pixels